A special book for an extraordinary little person
There are all kinds of people with the same name. But they're not the same at all – oh no! Our new book, What Kind Of YOU Will You Be?, shows ANY child just how extraordinarily special they are. Read on to see how.
1. It features your child's name an eye-popping 78 times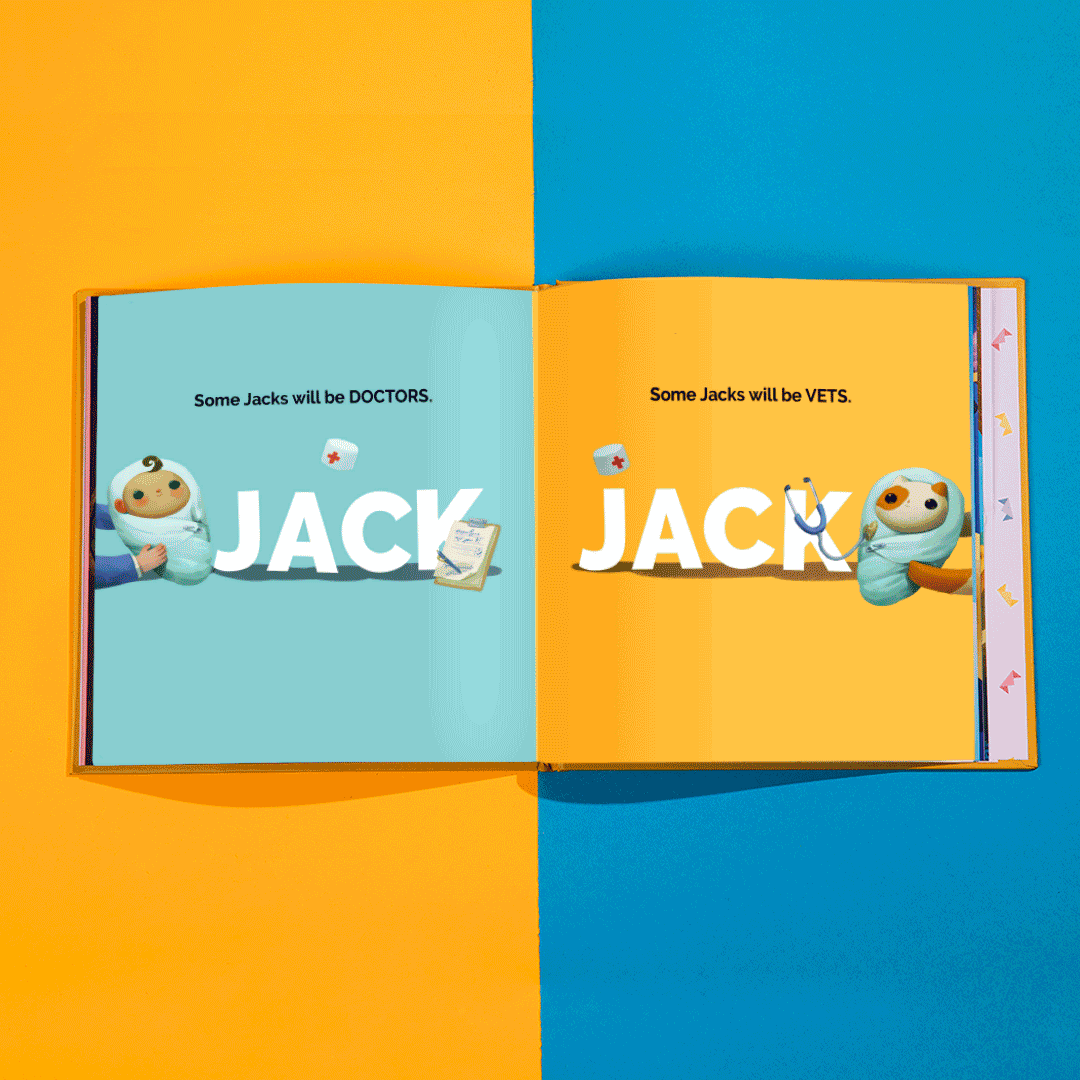 From cover to cover, on skateboards and scooters, in the sky and the sea, this book is literally jam-packed with a child's name – for the most delight-inducing personalised storytime ever! (Also great for promoting name recognition.) Can you spot them all?
2. It helps any child discover their identity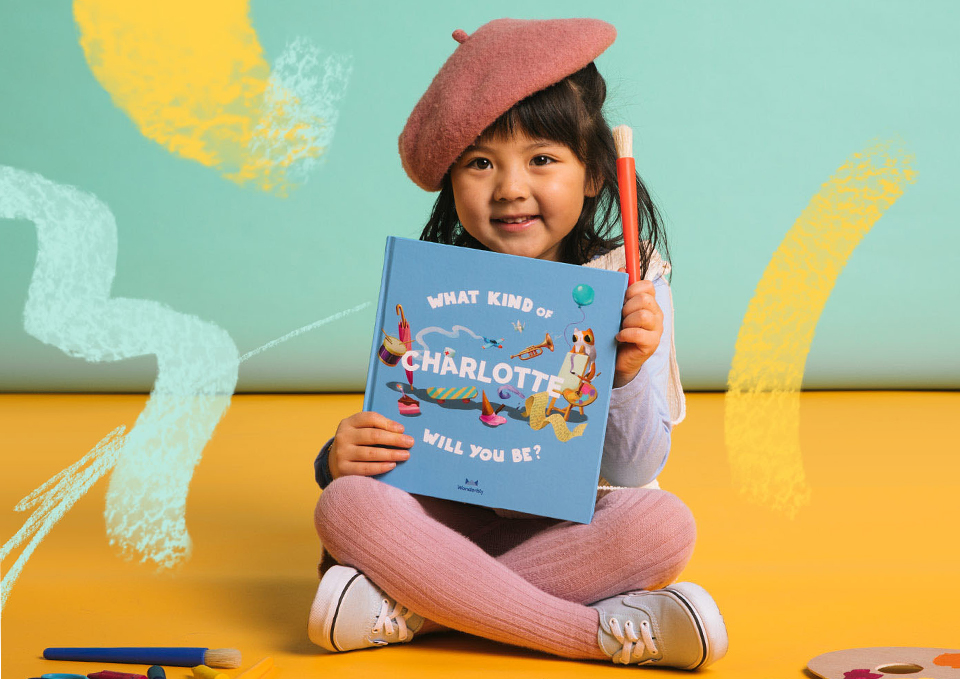 What do they like? What makes them feel good? Where in the world would they go if they could? Reading this book together means you can explore your child's unique personality and ponder all the incredible things they could be when they grow up.
3. They get their own personalised book cover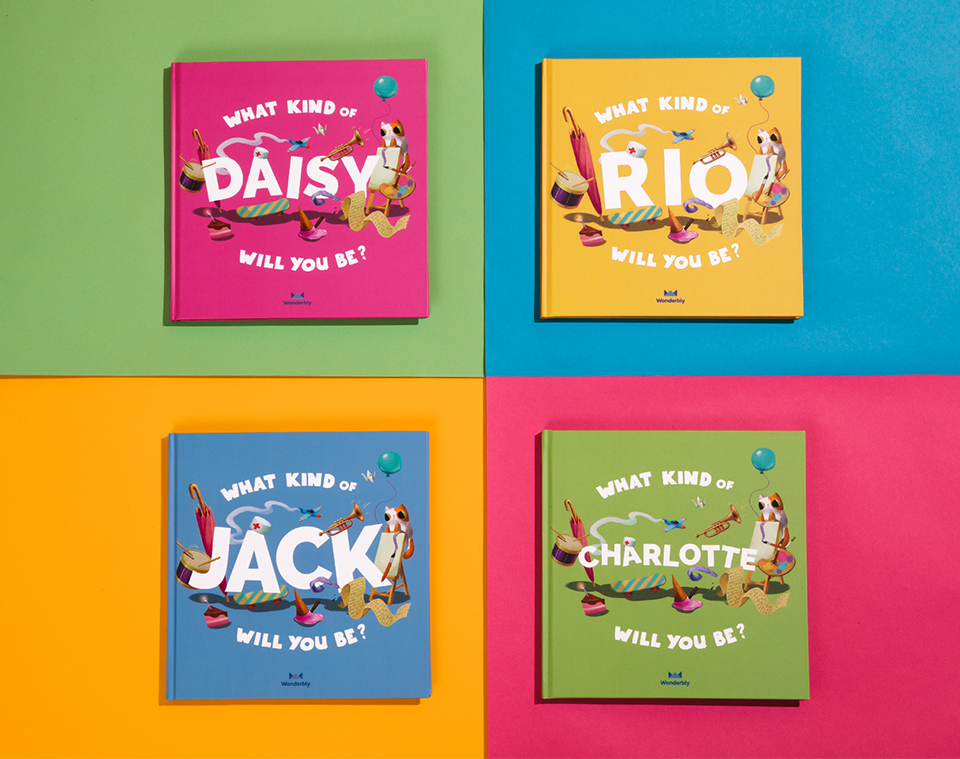 Add a child's name – and watch the cover instantly come to life! Plus for an extra dash of distinctiveness, choose from four limited edition colours. Guaranteed to take pride of place on any child's bookshelf.
4. It's got 60 cats in it (and 1 guinea pig)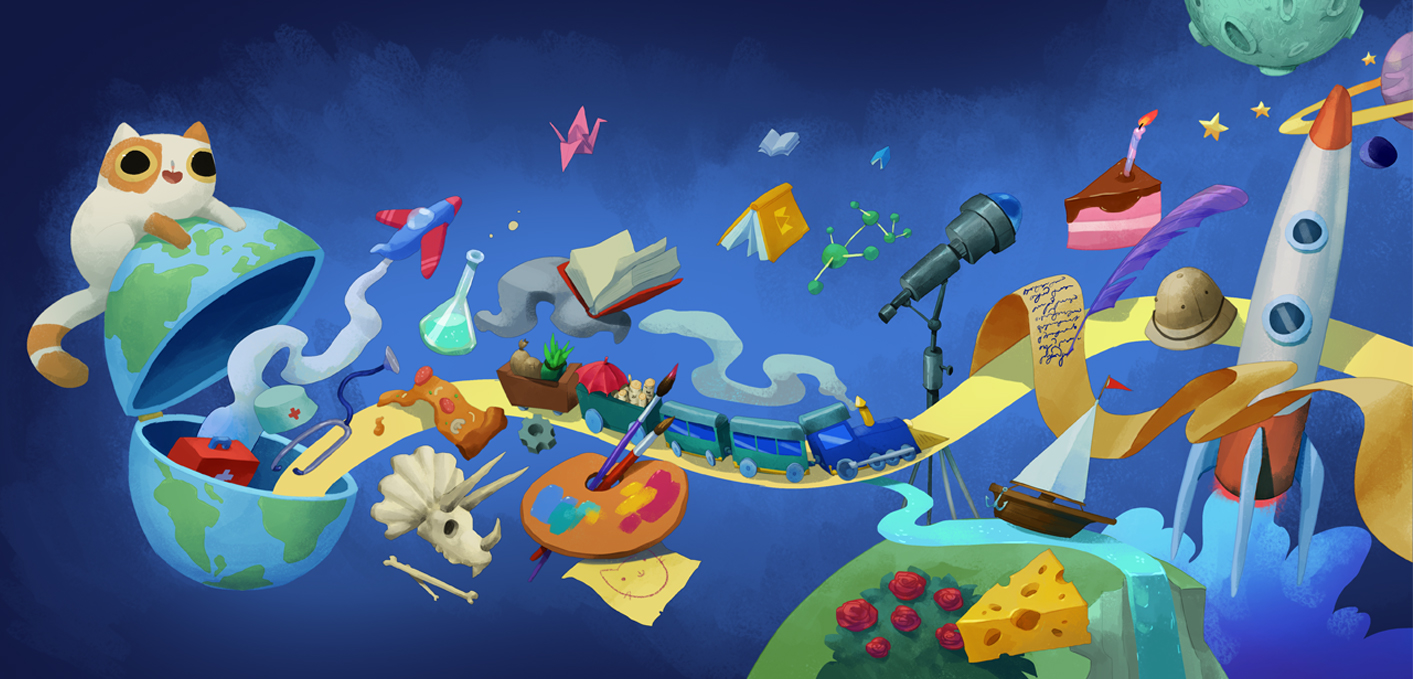 There's SO MUCH to see and point to and giggle at! Like the mind-boggling number of cats. And one cheeky guinea pig (can you spot it?). We've poured a lot of love into creating our wonderful, sometimes weird, gloriously illustrated book.
5. It teaches kids about diversity and inclusion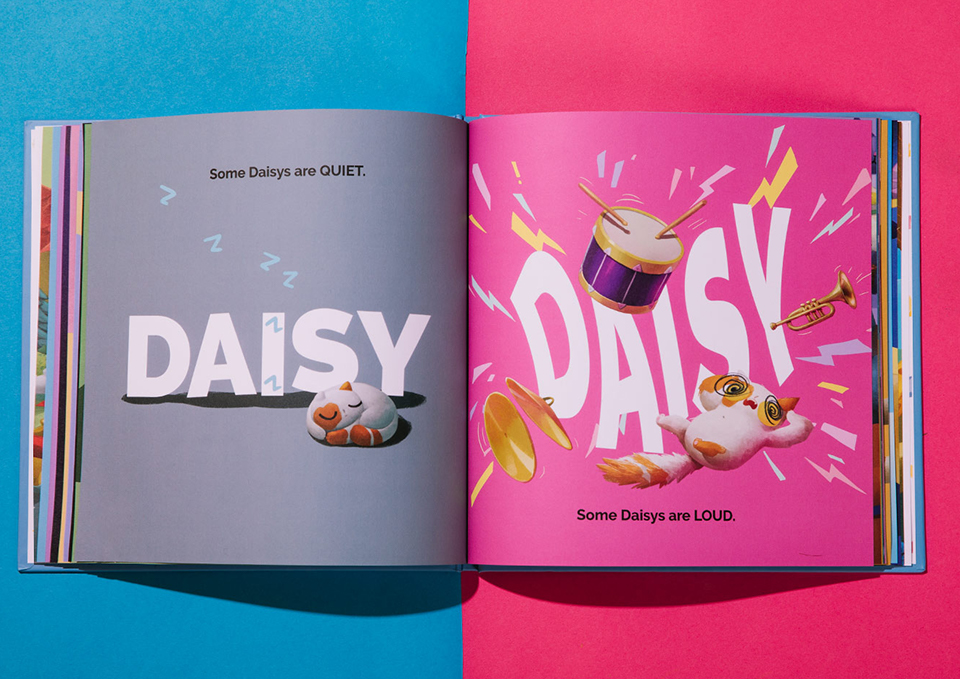 There are 26 examples of opposites in the book – introducing the idea to children that we all have our own tastes, personalities and dreams within us. And it's ok to be different! Our parents say they love the concept, and teaching kids about diversity early in life.
6. It turns anyone (yes, even you) into a spectacular storyteller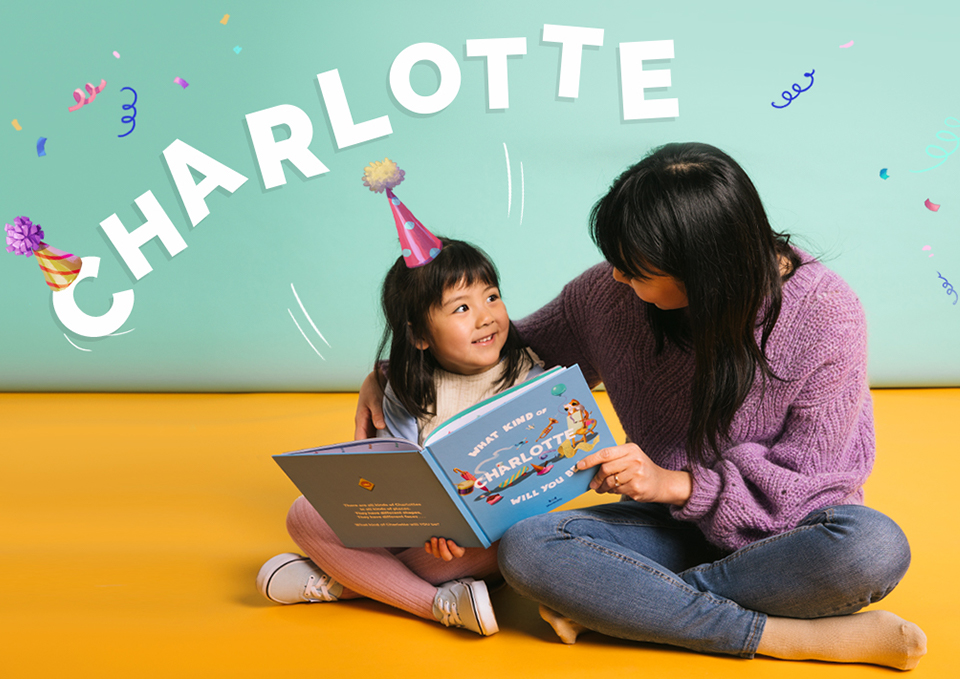 Each page is written in hilarious rhyming verse – meaning any adult can read it out loud and create a magical experience for a child they care about. This creative connection sparks a closeness that jelly beans just can't buy.
7. You can add your own personal message (for free!)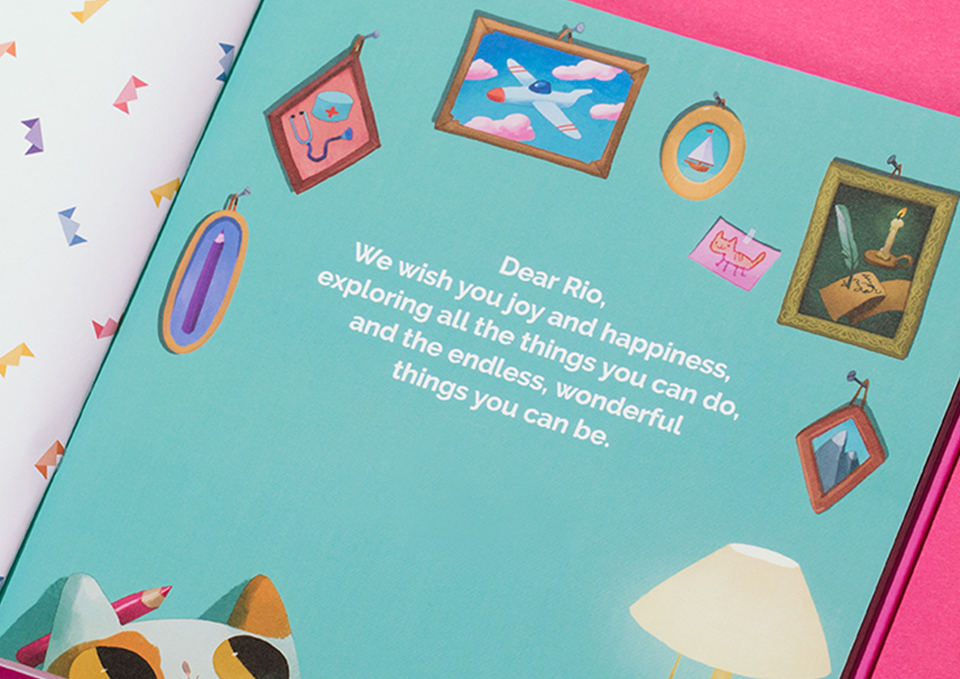 A dedication page may sound simple enough, but here it's a wonderful opportunity to add a nugget of personal wisdom a child can keep forever. To wish them joy as they explore all the endless, wonderful things they can be.
8. It will inspire a child for life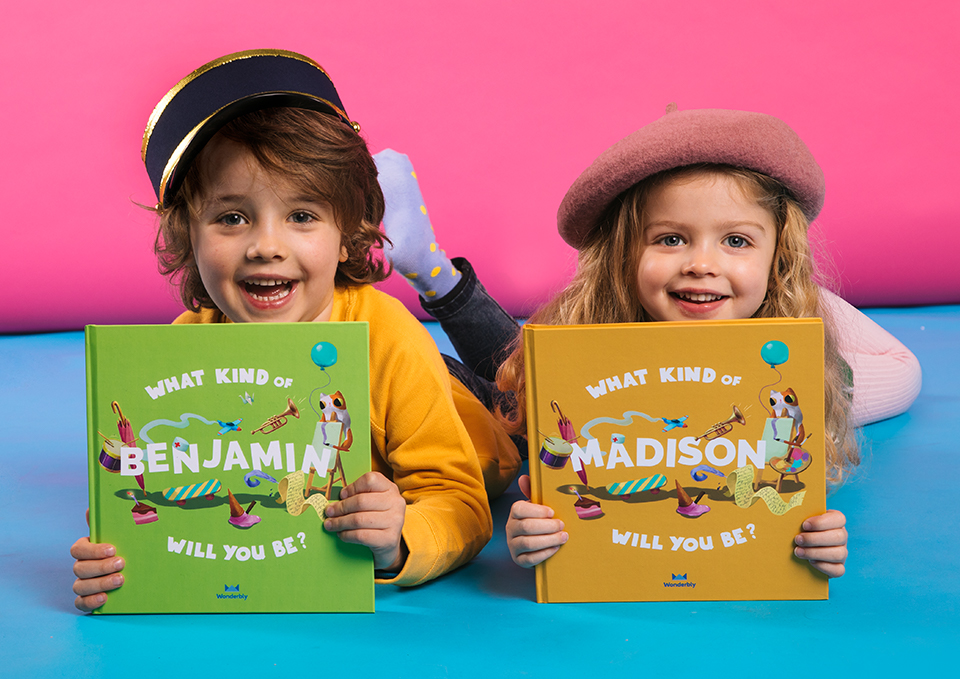 Because the book's all about celebrating their name and their potential, every child (and parent) will treasure it for life. It's no novelty gift. The powerful message is designed to help kids figure out who they are and their place in the world.