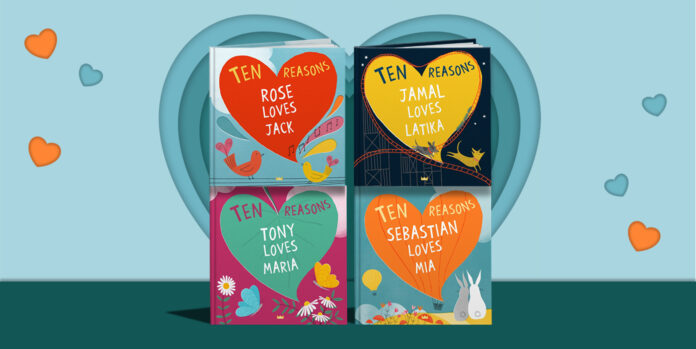 Remember the magical moment you first met your partner? Or the thing they always do that makes you laugh? In our brand new personalised love book Ten Reasons I Love You, you can chronicle all your favourite things about your partner in one illustrated keepsake. Read on to discover why this gift is sweeping girlfriends, boyfriends, husbands and wives off their feet.
1. It tells the story of your love – no one else's!
Move over, Rose and Jack. At Wonderbly, we're in the business of telling real love stories. Personalise your book with all sorts of tender memories and quirky details, that only the two of you will know.
2. Making your book is as easy as 1, 2, 3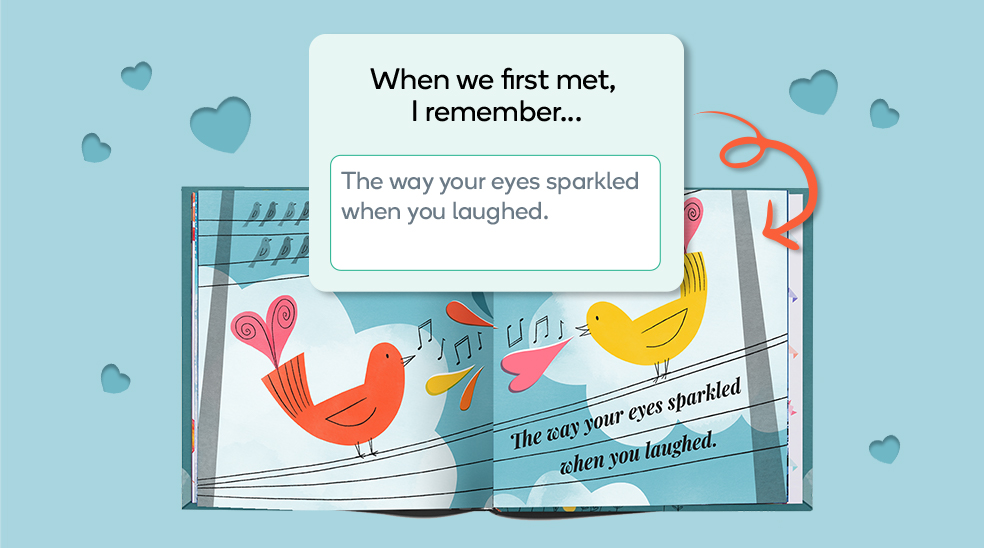 Just add your names, answer ten questions about why you love them… and voila! Preview your entire book from cover to cover before you order. And if you need more time to finesse your masterpiece, we'll save your progress for you to come back to at any time.
3. We help you put your feelings into words, effortlessly
Love can sometimes leave you tongue-tied. So we've made it easy by including ten handy writing prompts to get you started. Simply complete the sentence, and we'll transport your words into a beautifully illustrated page, complete with a poetic introduction. Nice work, Shakespeare!
4. It's a gift that stands the test of time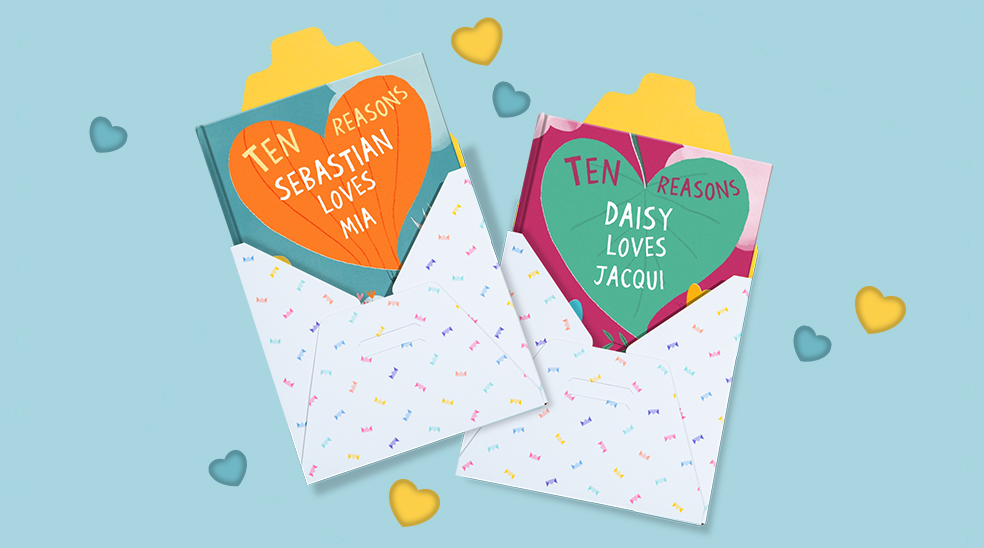 Flowers droop after a week, and chocolate – well, if you're like us, you'll be lucky if it lasts till the end of the day! But this personalised book is a forever keepsake. A unique memento of your love, built to last for all the marvellous years to come.
5. It's beautifully written and illustrated
Each page is adorned with beautiful, playful illustrations by fine artist Alys Patterson. And the supporting love poem in the book is written by novelist Julia Gray, whose lyrical verses frame your own words and lend them an effortlessly romantic flair.
6. It includes a free dedication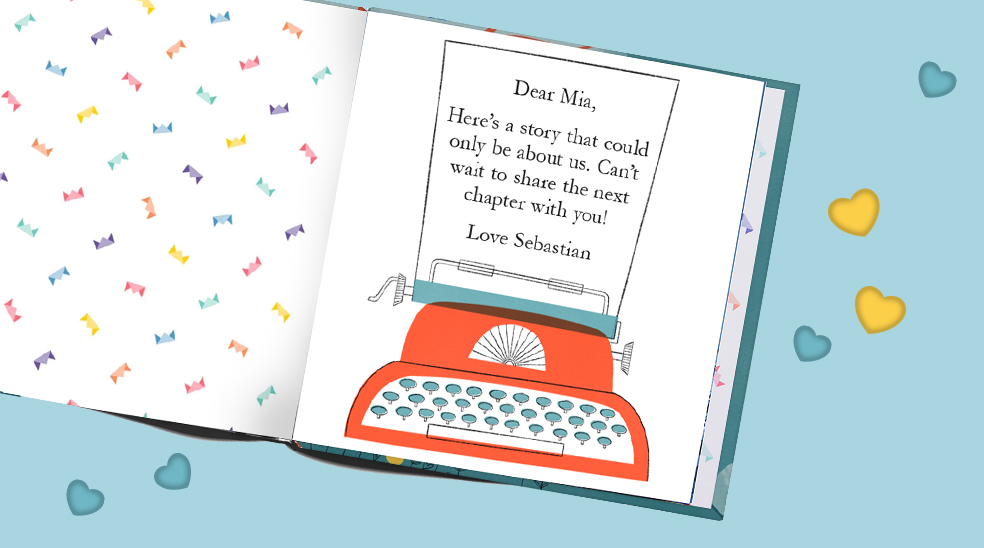 Whether you're buying the book as a Valentine's Day gift, anniversary present or birthday surprise, mark the occasion by penning a message of love to your partner. We'll print it on the first page, absolutely free.
7. The perfect gift for the person who has everything
After all, you are each other's everything! Ten Reasons I Love You is not only a truly thoughtful and meaningful gift, but each copy is printed as a unique, off-off edition for you and your beau. It's a gift that only you could give, that will make them feel like your one and only.
Who has made this lovely book?
We're Wonderbly, and we've been making the world's best personalised books since 2013. Since then, our wonderful stories have sold over 6 million copies in over 150 countries – and every single one of them is unique! Dive into our entire collection of personalised books for children and adults, and find your perfect gift today.