This Christmas, your child is the hero
In The Elf Who Saved Christmas, your child is chosen to help out Santa at the North Pole. It's the perfect personalised gift to keep them bewitched at bedtime (and many more bedtimes to come!). Find out how we've made it super-duper special.
1. Your child gets FOUR hilariously personalised elf names!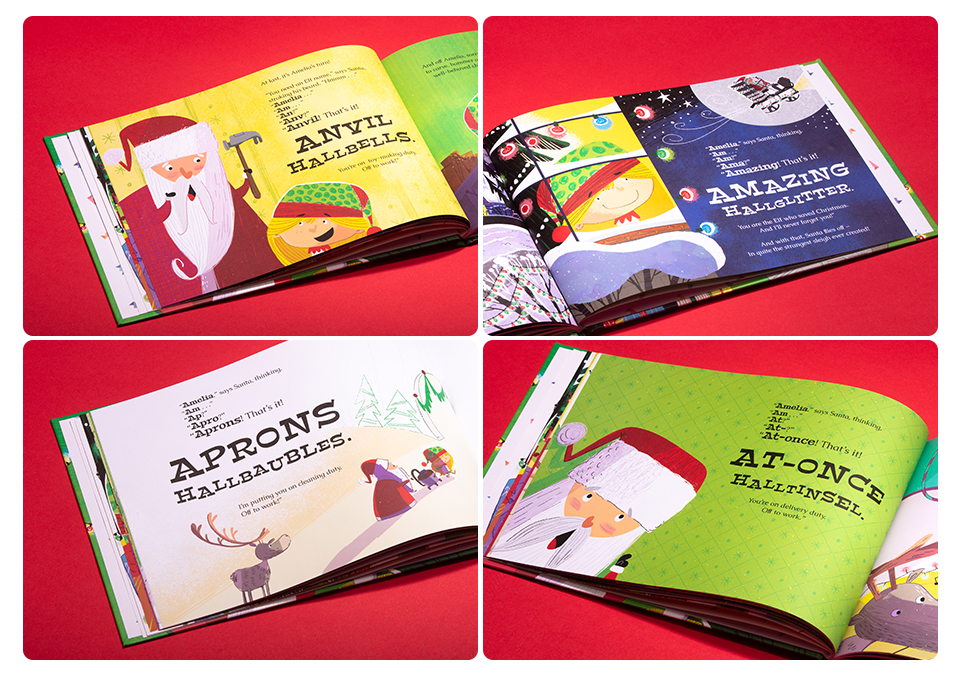 That's right. Not one, not two, but FOUR funny names that will having them rolling on the floor in giggles.
2. There's a secret to discover on the back cover!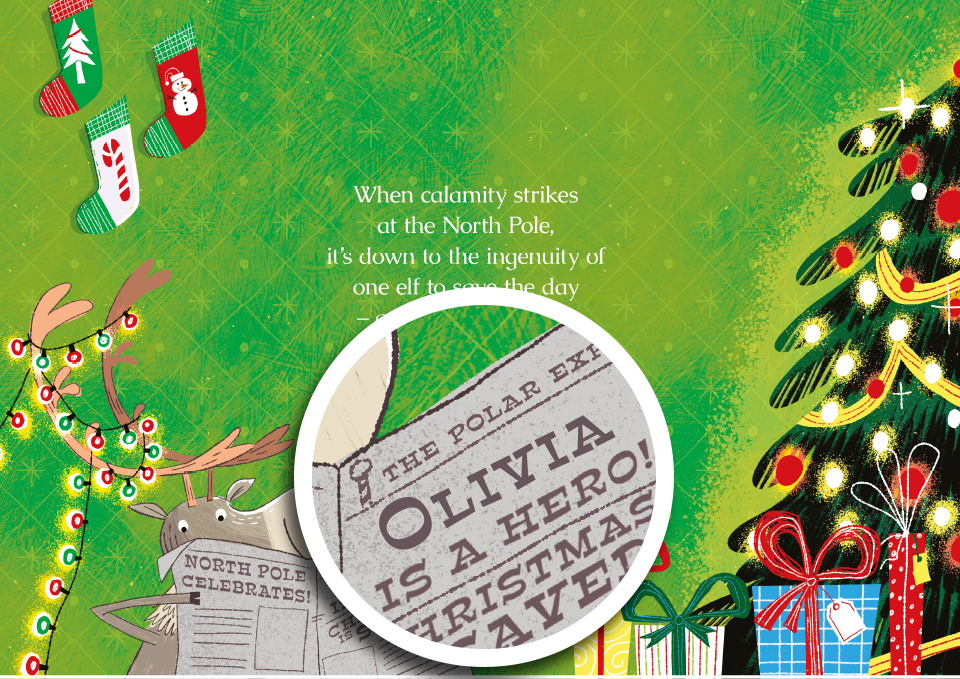 Turn the book over… and your child will discover their name in on the very front page of The Polar Express. Famous at last!
3. There's a reindeer to spot on nearly every page!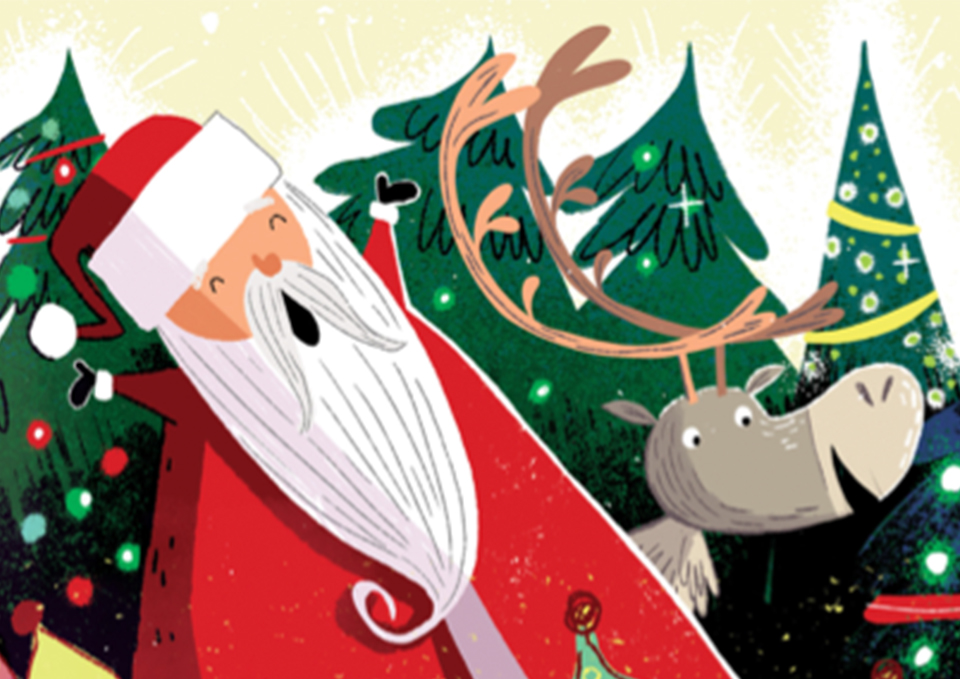 As the story unfolds, one friendly (but increasingly worried) reindeer peeps out from nearly every page. Can your child spot them all?
4. They get to make their own souped-up Santa sleigh!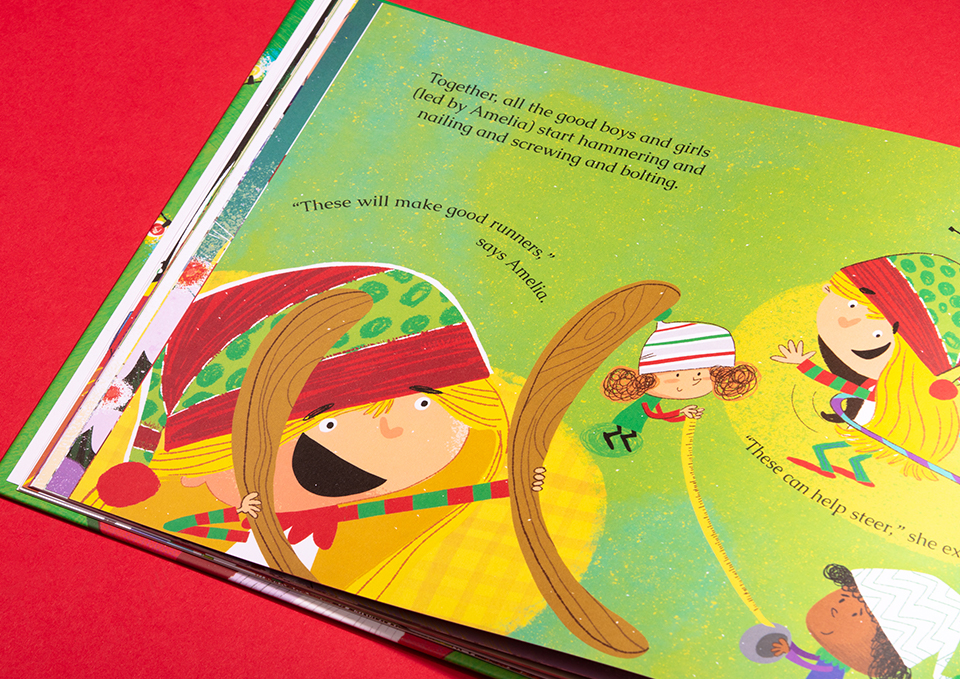 Vacuum cleaner? Check. Rocking horse? Check. Hula hoop? Check checkity-check. Your kid will be bursting with ideas to make their own customised sleigh from household objects.
5. They get to be Santa's favourite and save Christmas!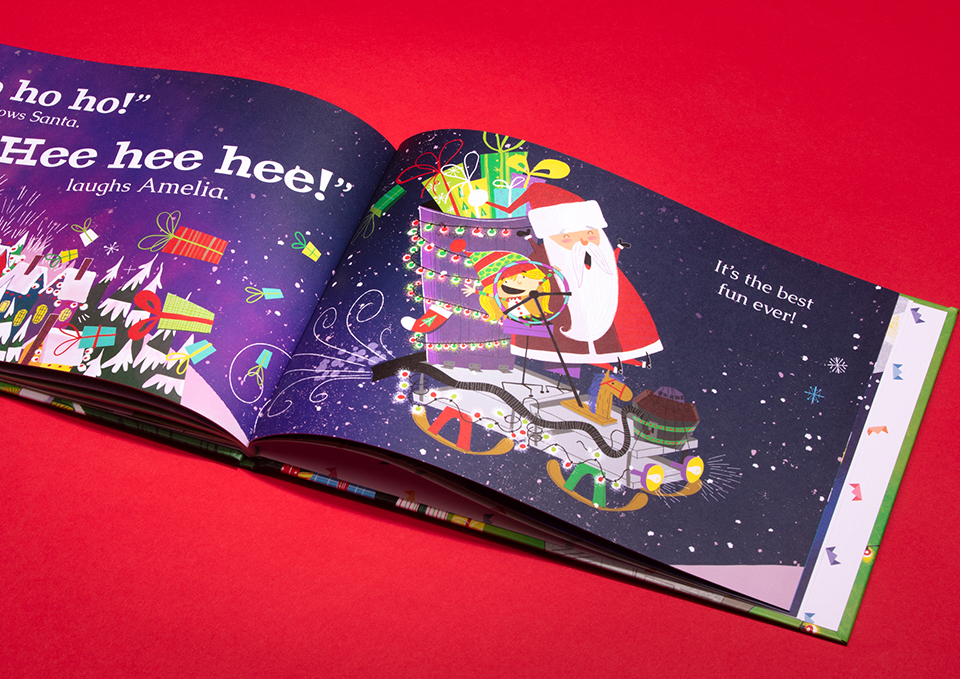 When Christmas is cancelled, it's up to YOUR child to save the day. How? By being the most well-behaved, kind, generous and good child in the whole world of course. (Great incentive, right parents?)
Turn your child into the elf that saves Christmas