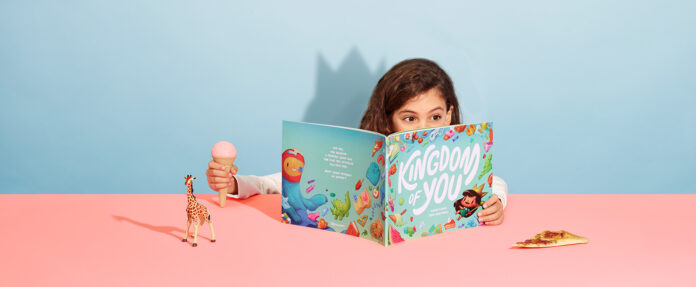 Kingdom of You is our most lavish tale to date. One that's totally, completely and utterly about your child.
Your little one won't believe it when they open the book – and see the pages filled with their name, biggest interest and favourite food. Kazam!
Creating a personalised adventure of such gargantuan proportions was a crafty creative challenge. So here are ten flabbergasting facts from the making of the book.
1. We created oodles and oodles of food monsters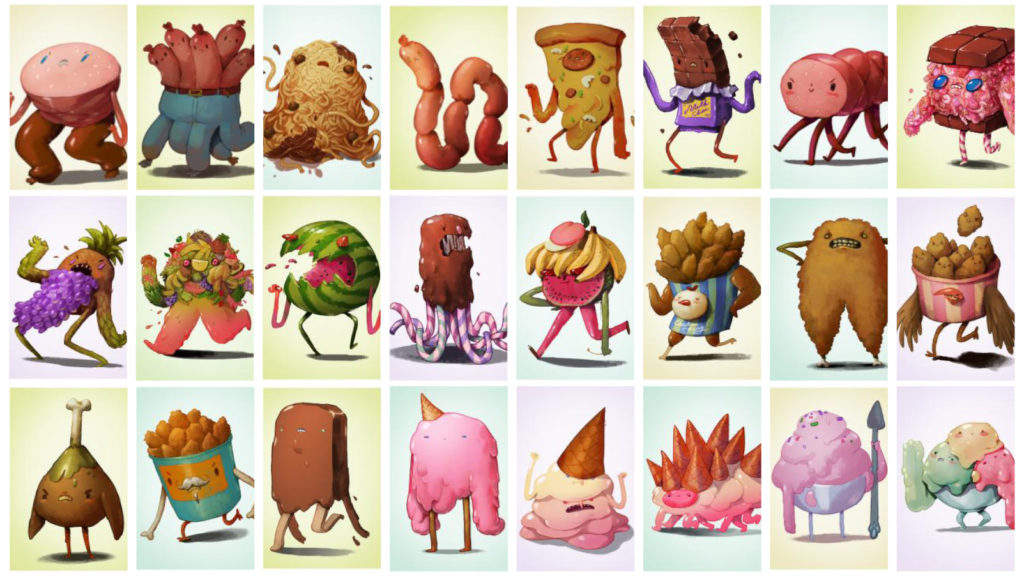 It took a while to invent the perfect food monsters. They had to be…well, monstrous. But not so monstrous that they'd scare little ones.
2. Each food monster is defeated in a unique way, depending on who it's up against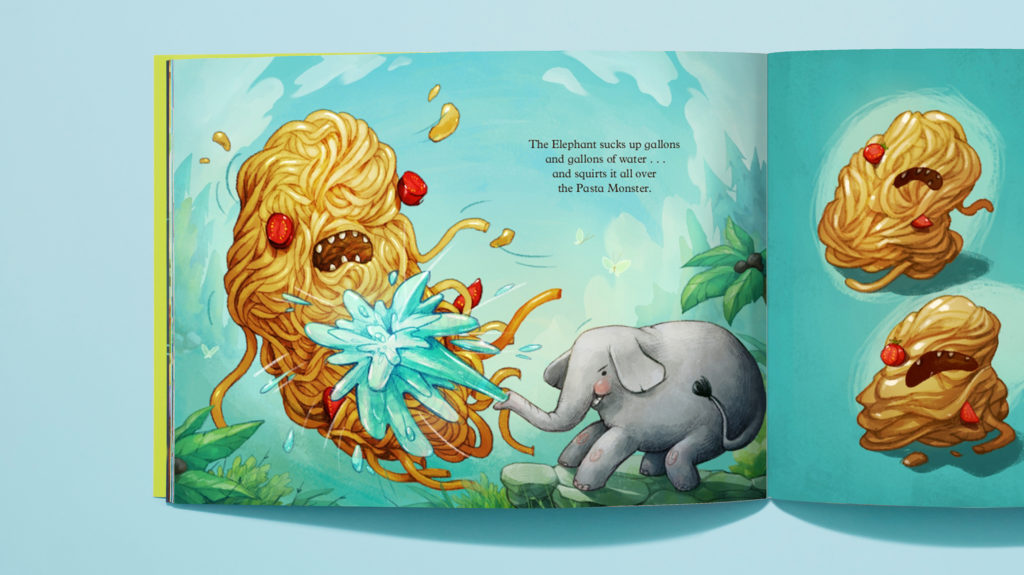 There are 16 different conclusions to the Kingdom of You story. Above, you can see the Elephant defeating the Pasta Monster with his trunk. But look out for the Pterodactyls picking all the cheese off the Pizza Monster. Or Princess Plunder blowing the Ice Cream Monster to smithereens.
3. In total, there are 96 possible versions of the book

You can choose from three different girl and boy characters. And with 16 versions of the story – and six adventurers – there are a whopping 96 versions of the book. (Although, with endless name possibilities, there are really an infinite amount of options.) See it for yourself by making a book for a child in your life right now…
4. We invented a Monster Matrix™ to help us figure out the different stories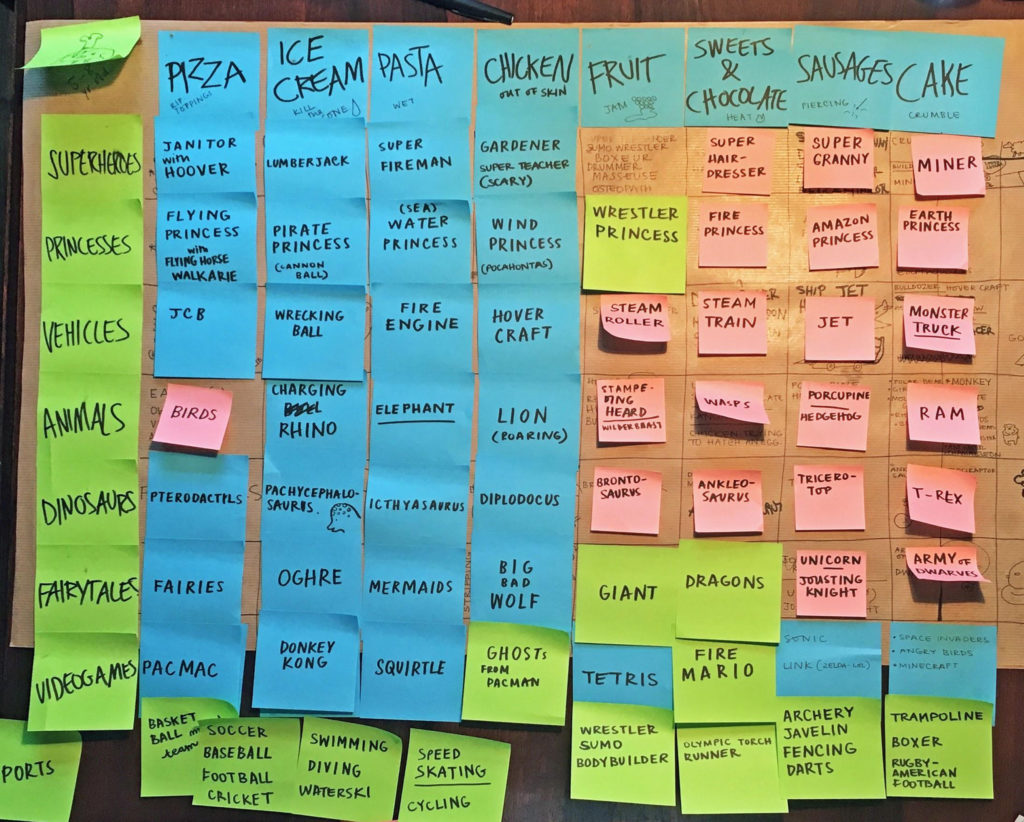 Which princess can rip the cheese from the pizza monster? Which animals can strip the crispy coating from the chicken monster? The Monster Matrix™ stretched author David Cadji-Newby's creativity to breaking point.
5. It's the only book in the world with a kitten orphanage (probably)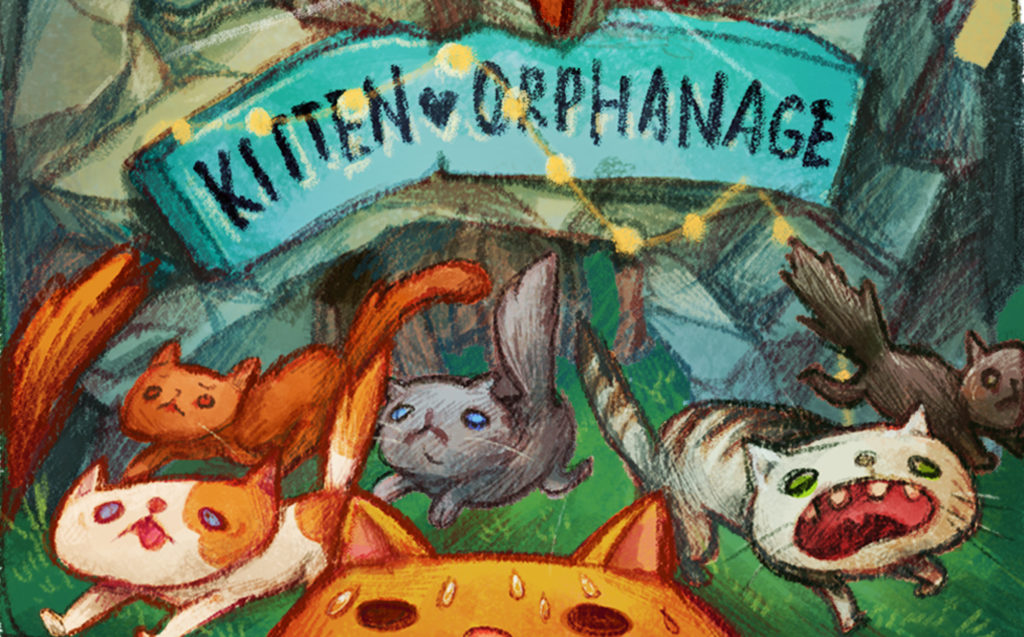 Those poor kittens!
6. Look out for the food monster bottoms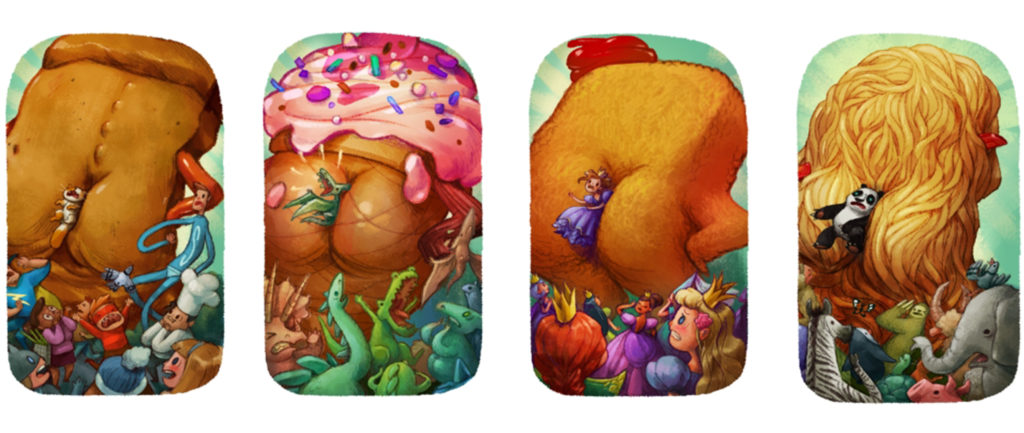 Kids will be in stitches when they catch a glimpse of a dinosaur, animal, superhero or princess stuck in their food monster's bottom.
7. You'll find a super pigeon in the superhero book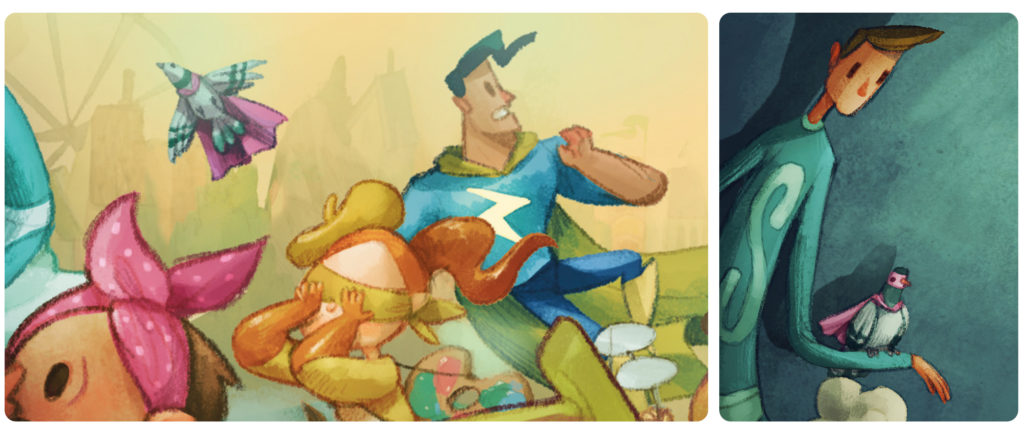 It even has its own cape. In the princess version, there's the world's most luxurious tiger. In the animals book, look out for the beaver with a crush on a duck-billed platypus. And keep your eyes open for the angry mob of dinosaurs outside the palace in the dinosaur edition.
8. It contains the most spectacularly-personalised page of any book, ever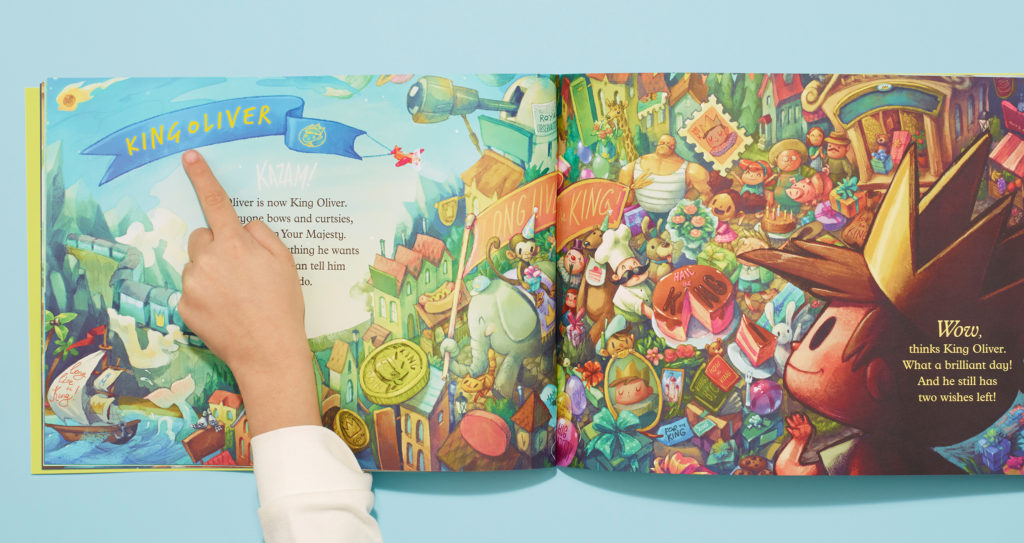 Look out for the double-page spread where the kingdom is renamed after your little one. Their name appears a staggering 14 times across these two pages.
(See if they can spot them all.)
9. Kids played a royal role in the creation of the book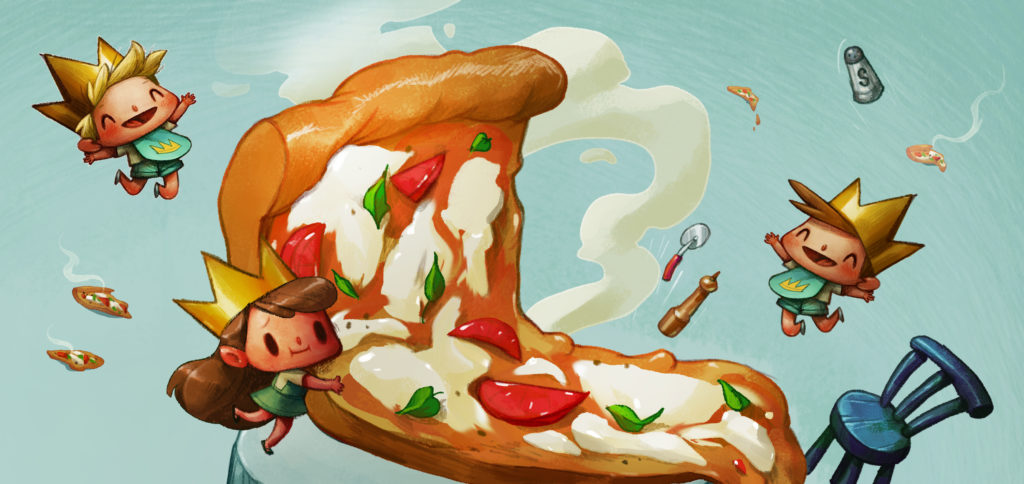 We talked to hundreds of splendid little ones while making Kingdom of You. We wanted to know what their favourite foods and obsessions were, so that we could offer the most popular options right away.
When it came to food, we thought hamburgers and chips would be the big hits. But pizza was the runaway winner. Mamma Mia!
10. We personalised absolutely everything – even stamps and statues

As well as personalising the main character on each page, we also changed it in less obvious places. Like on the lavishly-personalised double-page spread, where their likeness appears on a stamp, a portrait drawn by an artist, and a golden statue.
Create a kingdom for a child in your life