One thing that everybody in the whole world knows, is that dads are impossible to buy gifts for. Impossible! But we've spent the last year or so working on it. And what we've come up with is, we think, the best Father's Day gift, ever. Why? Here's why!
It's personalized, everywhere!
Every page is bursting with personalized details, from bespoke adverts, custom posters, reviews from the kids, trophies, dad's own brand spaghetti (that's right, spaghetti)… It's a personalized extravaganza!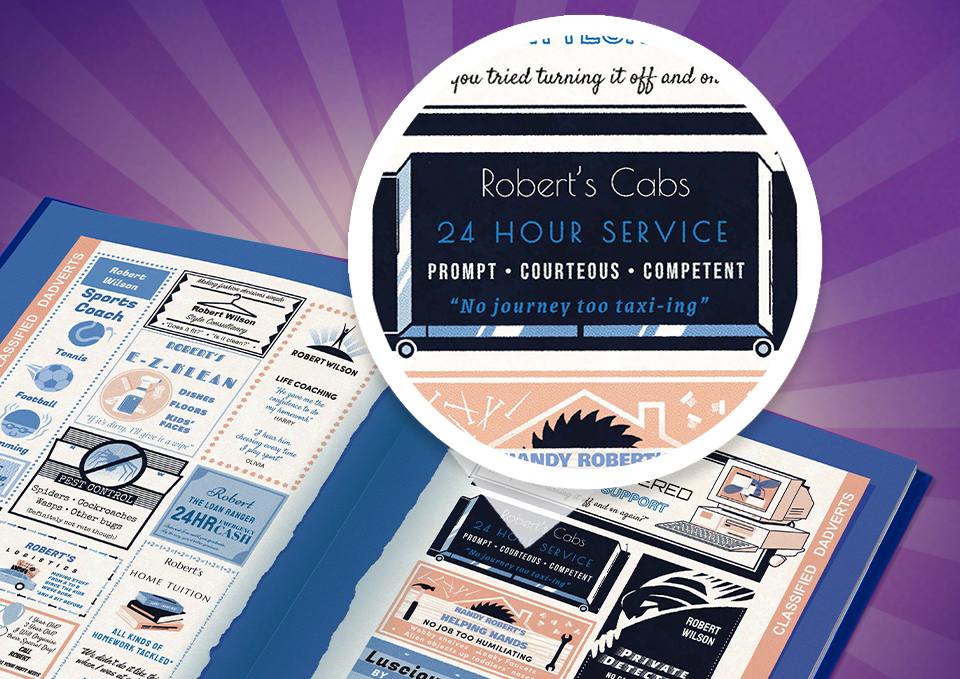 You choose what makes him special
What makes this dad the best, ever? Is it how hardworking he is, or how loving? How practical, or how kind? Just choose the qualities that make him so special, and we'll customize your book so it really, truly, reflects him.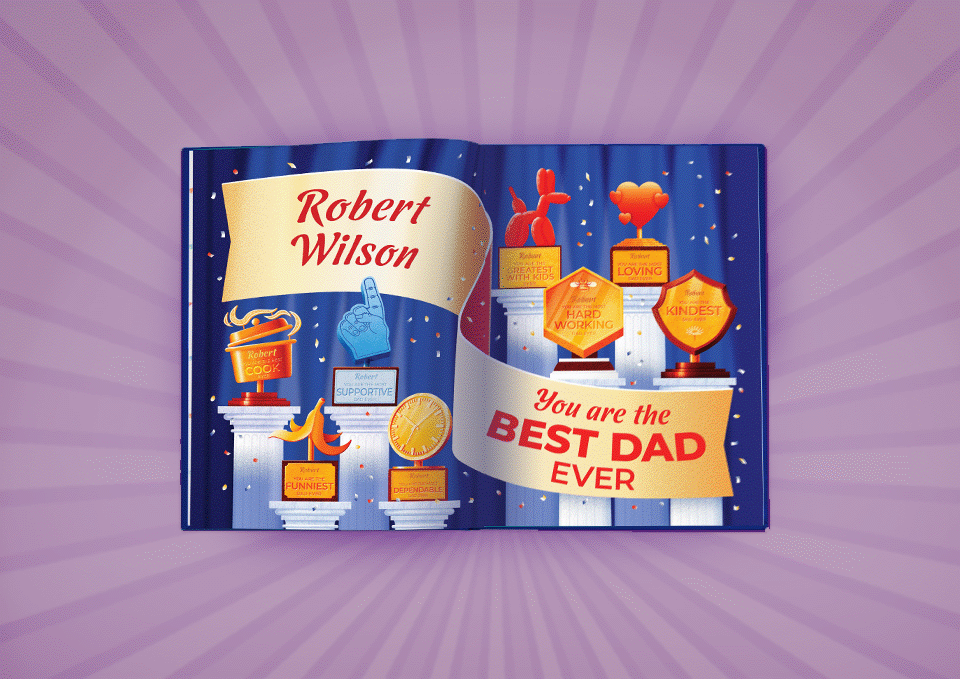 It'll make him cry with laughter
From personalized classified ads to posters, hilarious (made-up) book titles to bumper stickers, the book is crammed with humorous, heartfelt detail – with dad at the heart of it all.
It'll just make him cry (in a good way)
Joking aside, there's a rich seam of sincerity running through the book – this is a deeply meaningful gift. It's everything you ever wanted to say to that special dad, but never had the words to say. Handkerchiefs at the ready!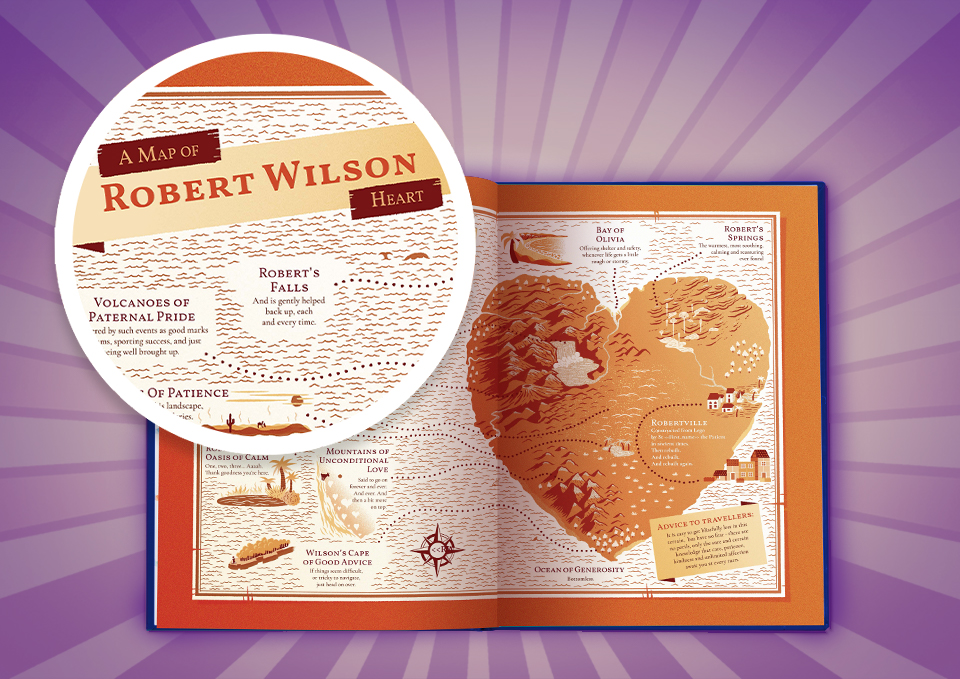 Add up to four children
All the kids get their chance to shine in the book, as you can include between one and four children – and dad's wife or partner if you like. It's a book for the whole family to give, and to enjoy together.
For young dads, older dads… All kinds of dads!
Whether he's the proud dad of a newborn, or a dad who's proud of his grown-up kids, you can customize the book to suit any kind of dad, of any age.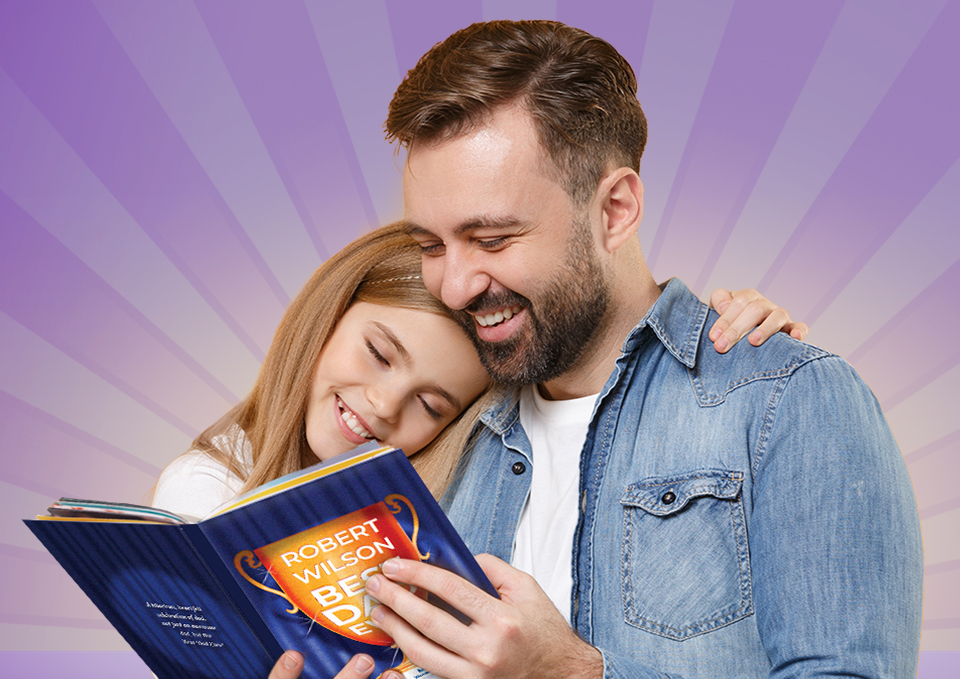 It'll last a lot longer than socks
This is a book to come back to, again and again (and again) – it's simply so packed with detail that he'll discover something new at every reading. A real keepsake for life.