Got a wriggly little preschooler on your hands? We've got a trick up our sleeves to get them interested in their ABCs! It involves our new alphabet book, and a nice comfy lap…
We've packed our new personalized alphabet adventure with clever details to help little ones recognise their letters. Especially the extra special ones that spell their name! Here's how this book makes learning ABCs a breeze.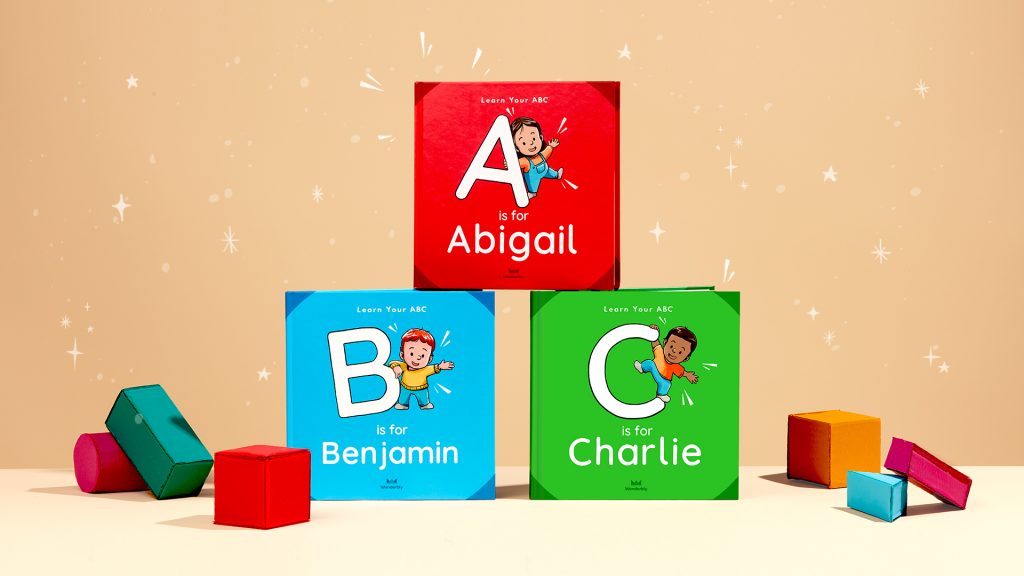 1. It's chock-full of pictures
Packed with delightful details for little fingers to point out, there's plenty to spot on every beautifully illustrated page. The personalized character is designed to spark your child's imagination, and give them the best headstart on their reading journey.
2. You can add an encouraging dedication message
When letters seem tricky and words out of reach, a friendly message from someone special means the world to little learners. And seeing their name in print will keep them coming back to their ABC book again and again.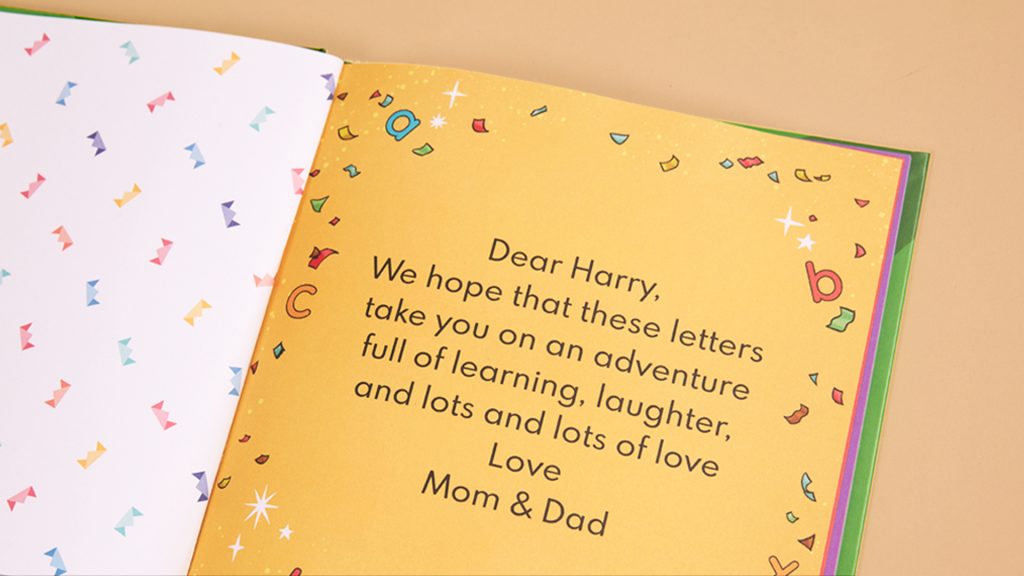 3. Everything rhymes to engage little minds
We'll say it once and we'll say it proud: this book is perfect for reading out loud! The simple, repetitive rhymes encourage kids to connect sounds with letters from an early age and participate at story time. (Sometimes at the top of their lungs).
4. You'll inspire a connection to special letters
ABC for You celebrates the first letter of your child's name in a super charming, two-page spread. Once your little one can recognize their name, more new words won't be far behind – and before you know it, they'll be off on their reading adventure!
5. It's backed up with research 🤓
We consulted with children's education expert Dr. Natascha Crandall to develop our new range of early learner books (more titles coming soon!). She says: "The personalization of an ABC book is fantastic. It makes the letters so much more meaningful for a child!"
6. Every page is personalized
Your child features on every page of ABC for You – from the front cover to the back page, they're always right in the middle of the action. For little ones, seeing themselves in the story makes the alphabet so much more memorable. Who needs 'A is for Apple'?! Unless your name is Apple, that is.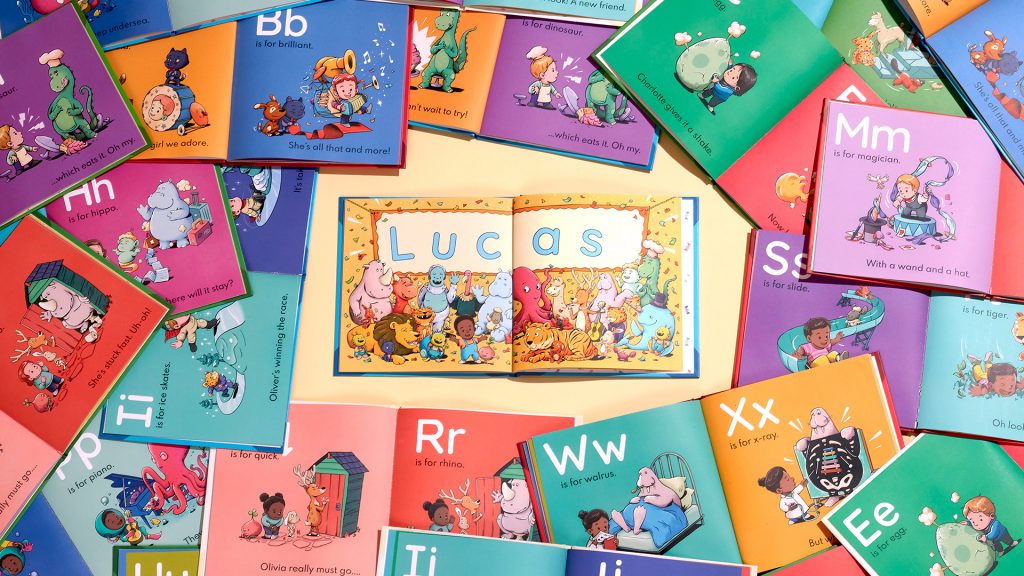 7. It's a colorful, cheerful confidence booster
Supercharging your child's alphabet book with the power of personalization makes early learning less intimidating, and much more fun. Getting comfortable with letters from an early age will set your little one up to be a confident reader – and give them the best head start when they begin school. Go, little learners, go!