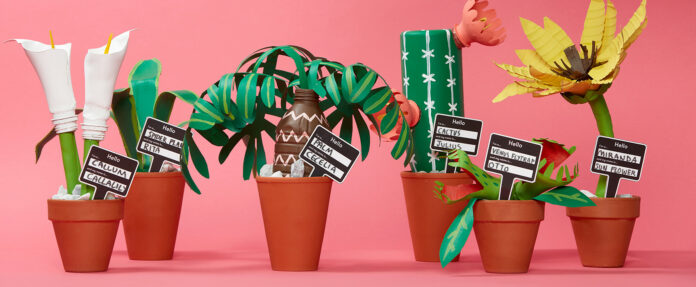 Recycling and botany! This might just be the most green-fingered craft we've ever grown. All the plants you see here were made using nothing but plastic bottles and a lick of paint. It's a tremendously fun activity for you and the little ones. Think of a plant (or find a picture online), dig into your recycling bin and make yourself a splendid garden. And best of all, these guys won't kick the bucket when you go on holiday.
PS Remember to be scissor-vigilant, and make rounded edges so kids won't hurt themselves on sharp points.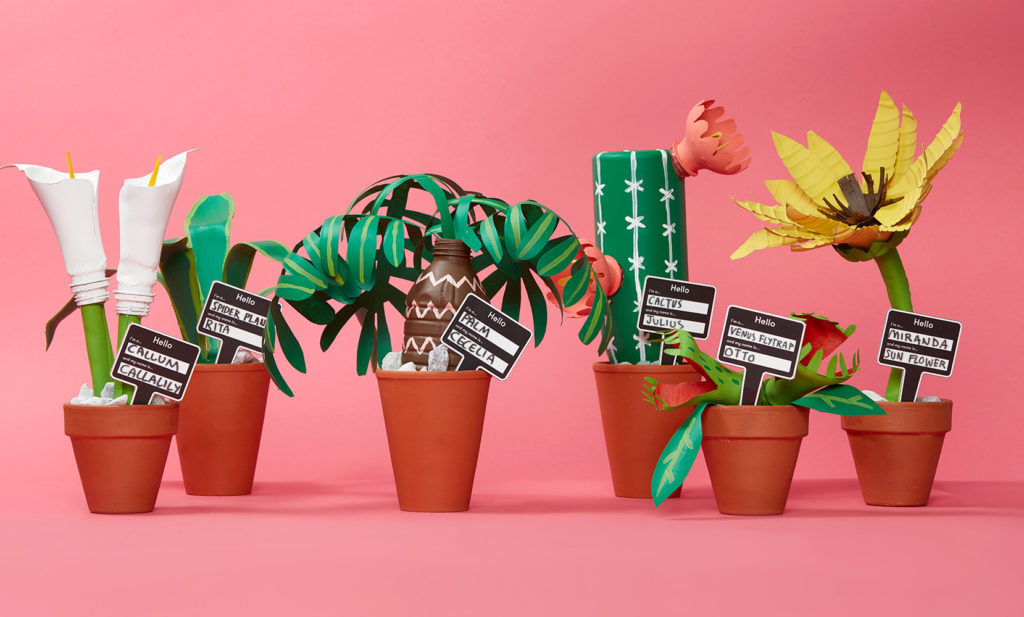 You will need:
Plastic bottles (lots of them!)
Scissors, tape, paints
Plant pots
Green fingers
Let the Bottle Botany begin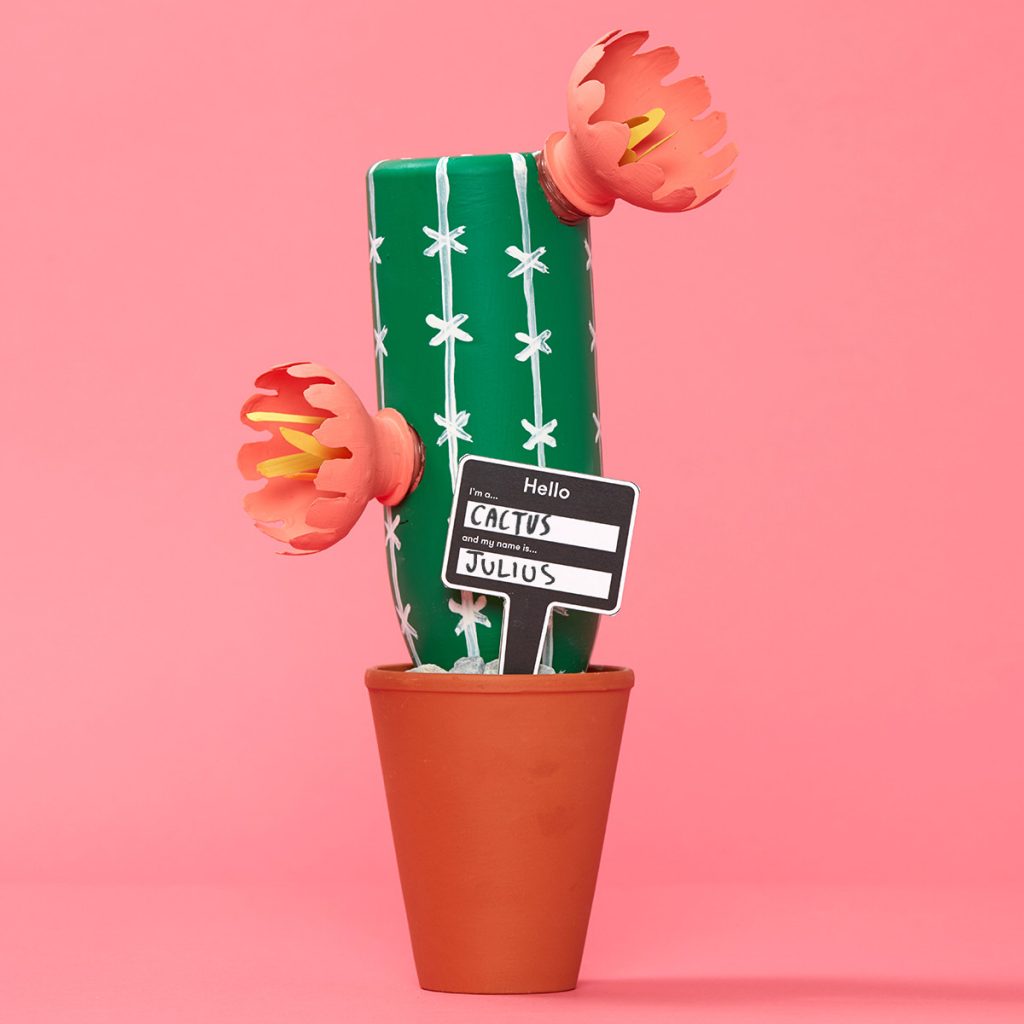 The Cactus
Nothing prickly here. We upended a big smoothie bottle, then used the tops of a couple of regular water bottles for the flowers.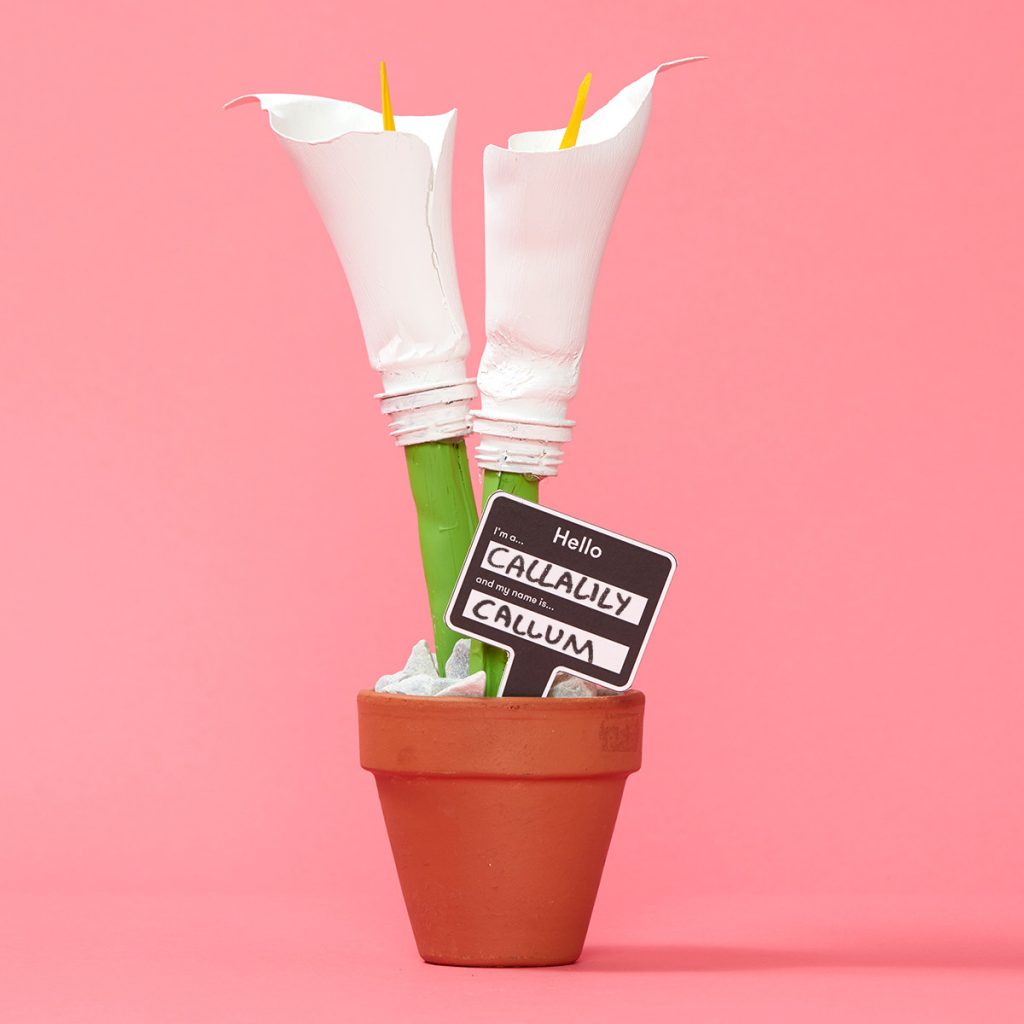 The Calla Lily
These lovely lilies are simply the tops of some soda water bottles. We cut out the base and used the leftover plastic to roll up into chunky stalks.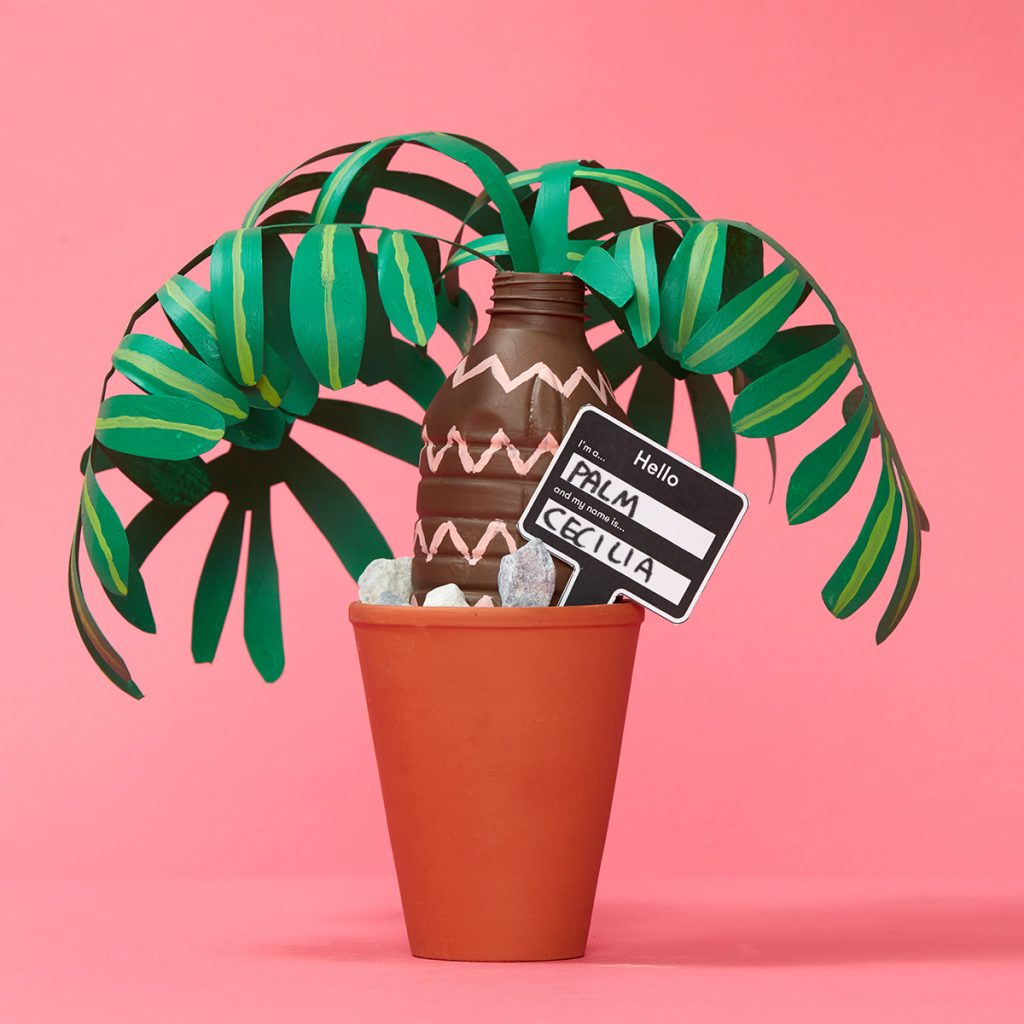 The Potted Palm
Maybe this one will sway you (sorry). We used a big 2l bottle to make the leaves, then stuck them to the inside of a regular water bottle. Tropical.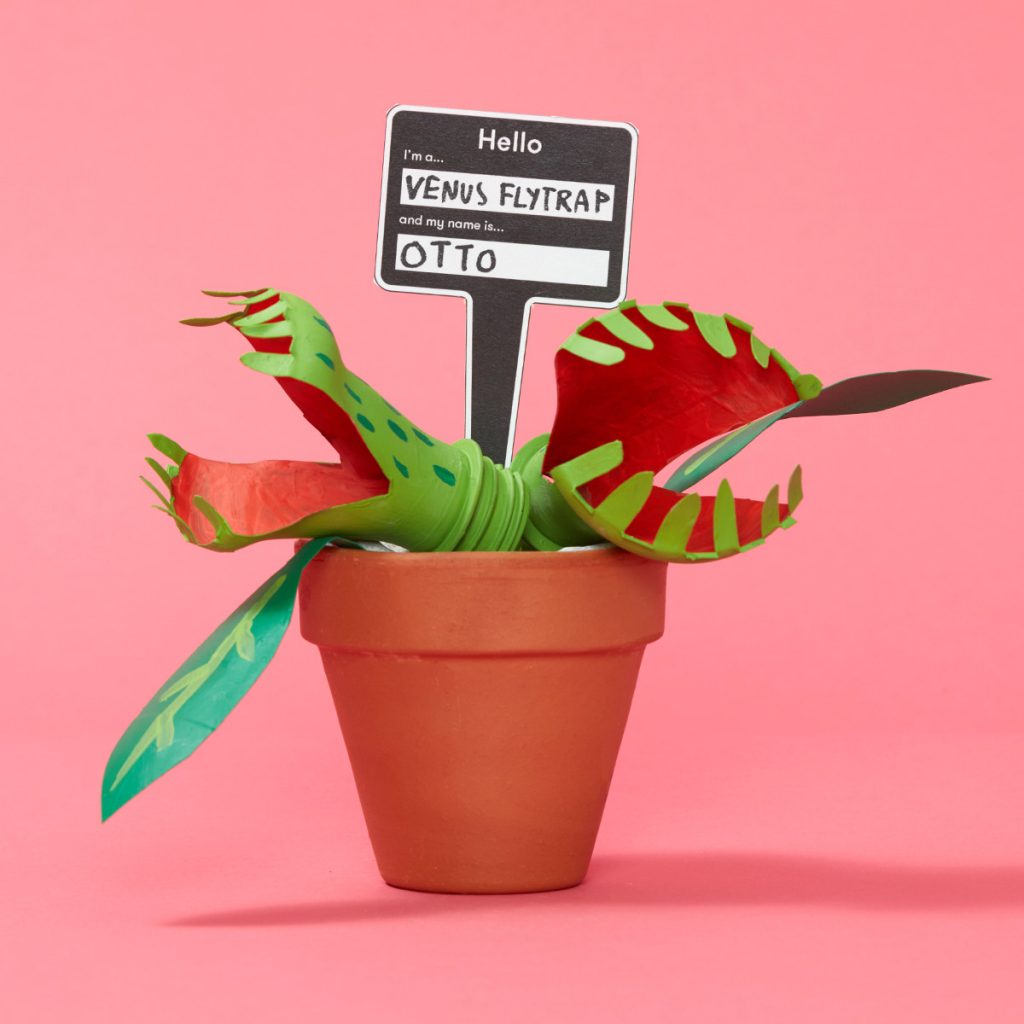 The Venus Flytrap
Watch out, this one's carnivorous. We cut up the tops of some soda bottles and gave them little toothy mouths. Then we bent the teeth inward just like a real venus flytrap. Open wide!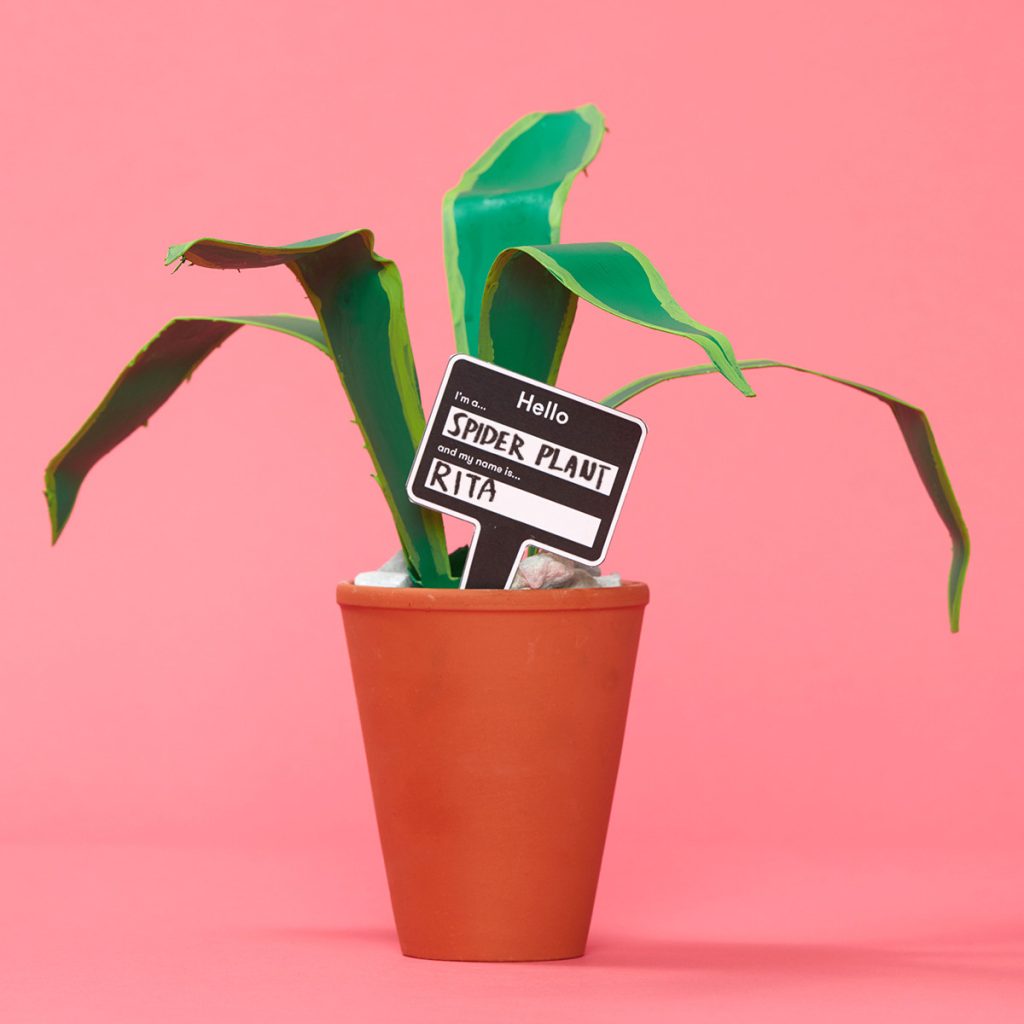 The Spider Plant
A nice simple one for very small gardeners. We turned one large bottle upside down and cut out some leaves. A little heat from the hair dryer easily bends and sets the fronds.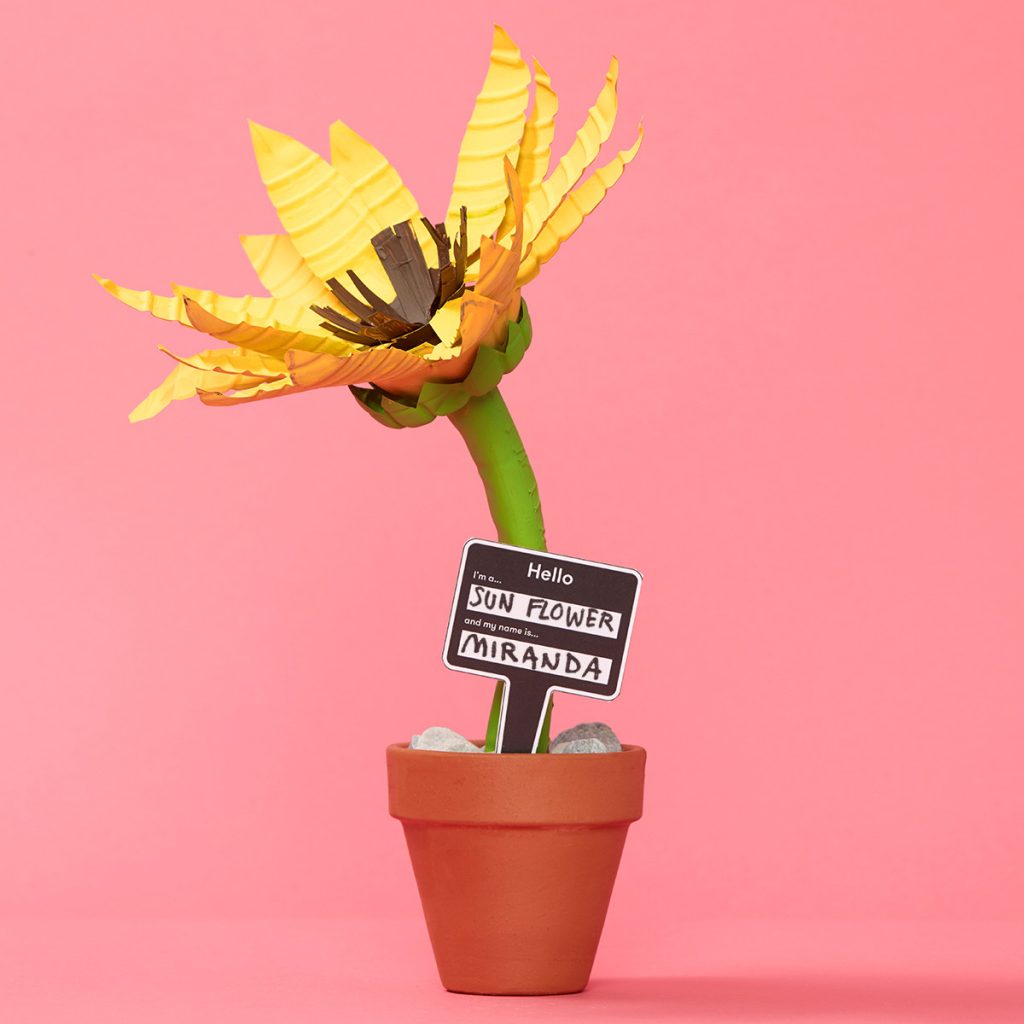 The Sunflower
For this sunny beast we cut the tops of two water bottles into petals, and stuck them onto the bases. We made the stalk from a larger bottle, as with the calla lilies. A nifty technique (not) used by Van Gogh.
Send us your blooms
If you've been inspired to dabble in Bottle Botany, share your plants with us on the Wonderbly Facebook page. We'd really love to smell them!
We're Wonderbly. When we're not naming shrubbery, we make beautiful personalized children's books.