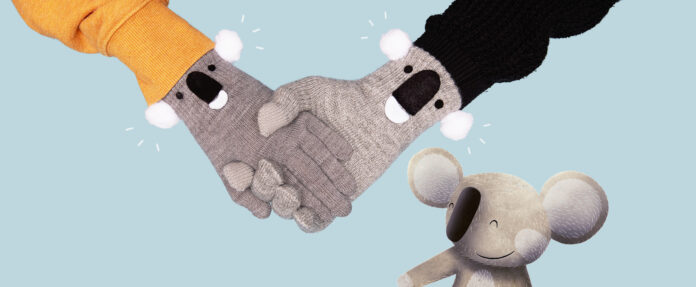 Nothing's safer than a hug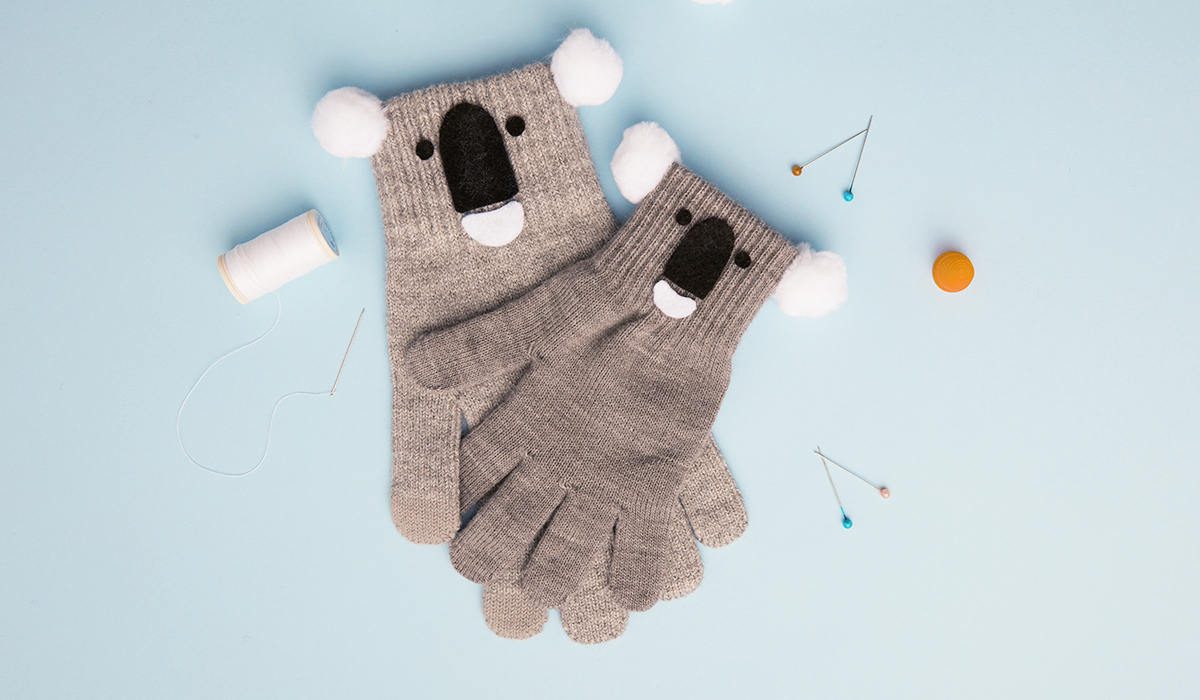 Toddlers are wonderfully curious aren't they. Especially near roads, lakes, and other dangerous things. (They probably love a volcano too don't they). It's a constant challenge trying to keep them nearby especially if they've inherited your independent spirit!
Koala Claws is a simple tutorial to make a cute pair of inseparable gloves that encourage hand-holding. Perfect for the winter months. So you'll always have a warm friendly glove attached to yours. Just follow the easy steps below to make your own Koala Claws.