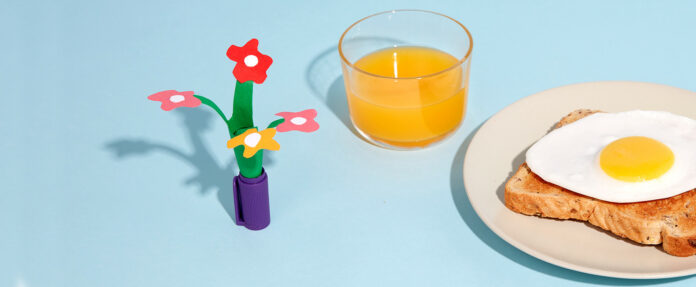 It's the most important day of the year – Mother's Day! An excuse to shower your favourite person with even more love and nice-smelling things. Of course, you're all set to cook her a slap-up meal, and have turned off the alarm clocks in the house to treat her to a well-deserved lie-in.
But just in case you need a hand with finishing touches, here's a DIY gift idea that transforms your little one's handprint into a bouquet. For a guaranteed warm and fuzzy feeling that lasts.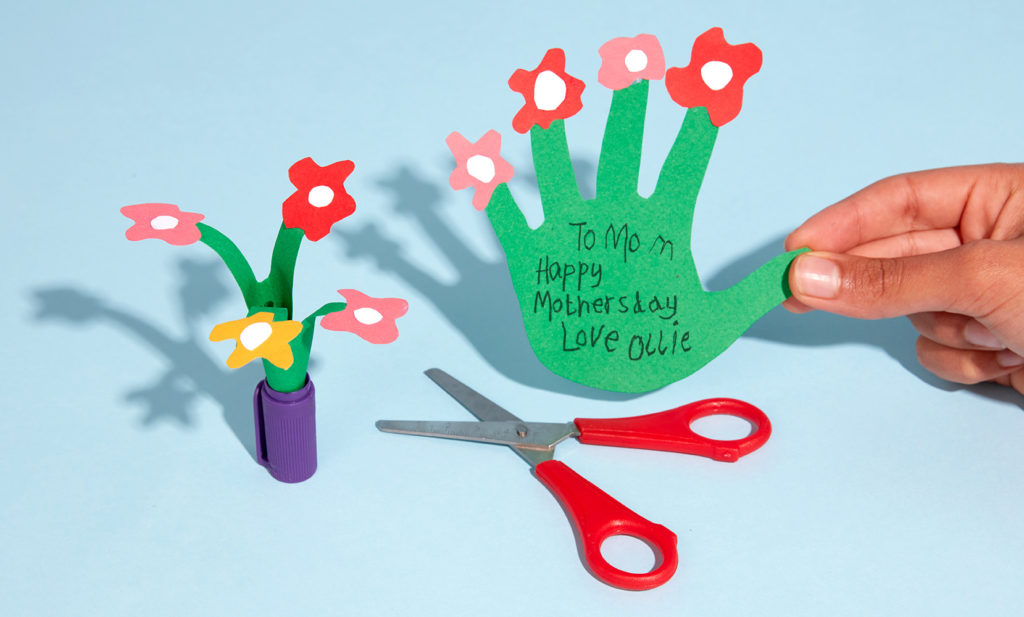 You will need:
A hand or two to draw around
Coloured card
Scissors
Glue
Pencil
Pen lid
Hugs and kisses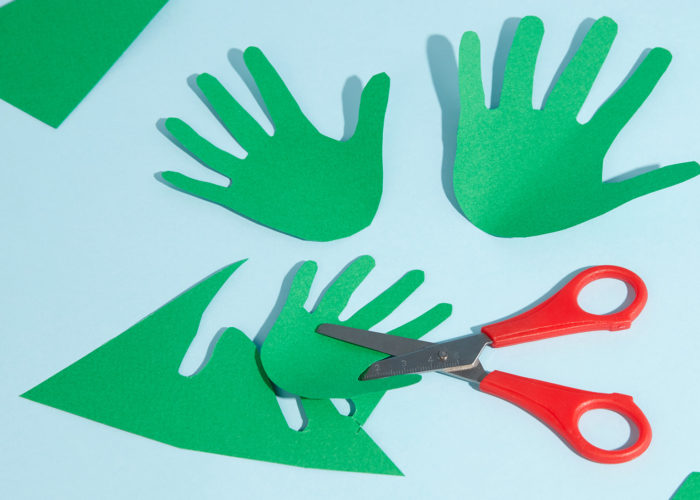 Step 1
On green card, draw around your little one's hands and cut them out. Take care not to snip any fingers off – especially the card ones – as we'll need them in just a moment.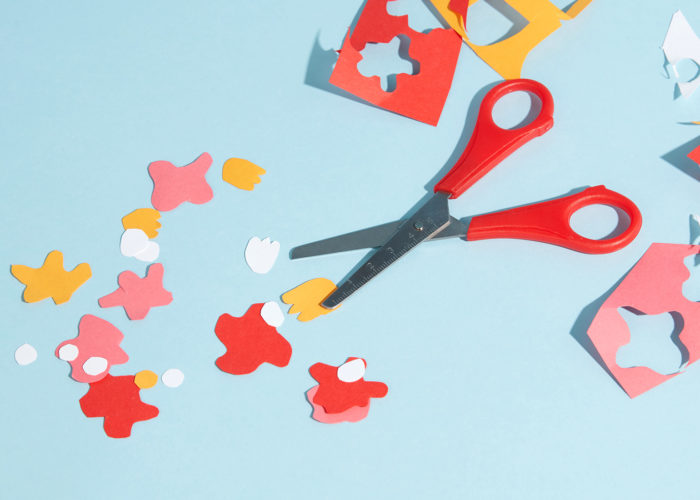 Step 2
Cut some flower shapes out of brightly coloured card. We modelled ours after chrysanthemums for the special occasion, but any flower will do.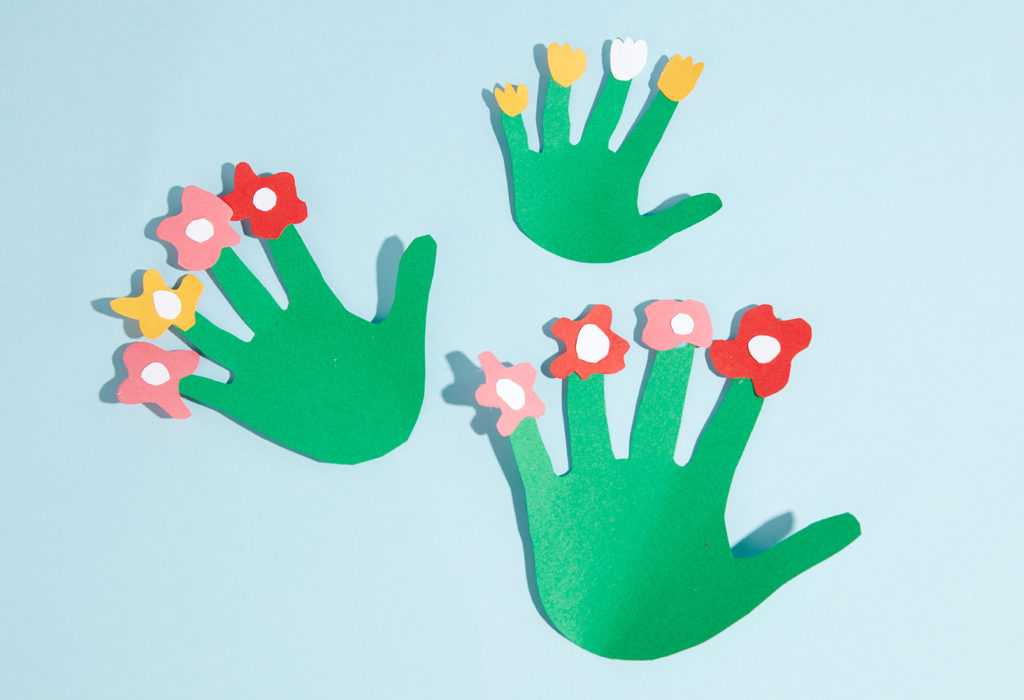 Step 3
Next, you and your young botanist can get sticking, so you end up with flowery fingertips like these.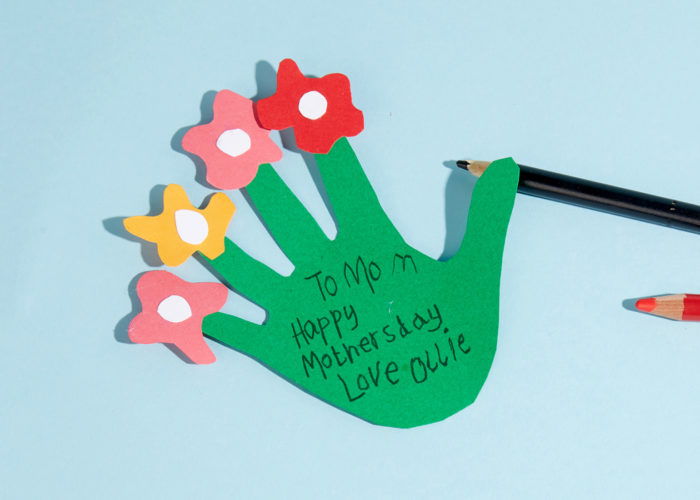 Step 4
Before you wrap up, don't forget to write a secret Mother's Day message, to make the surprise extra-special.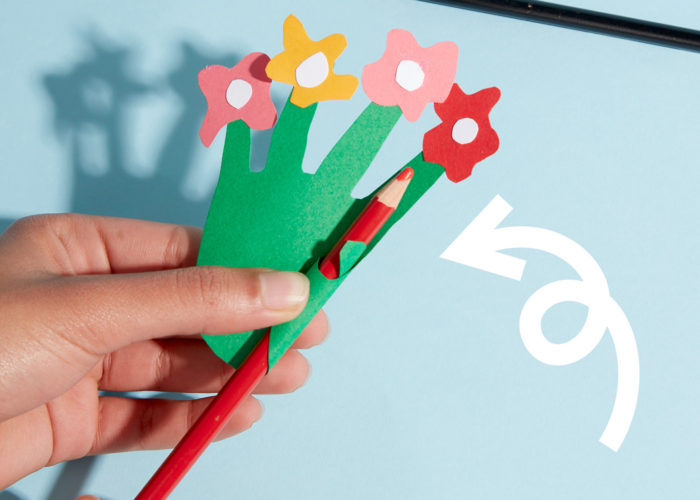 Step 5
Now wrap your bouquet tightly around a pencil or pen, with the flowers facing inwards.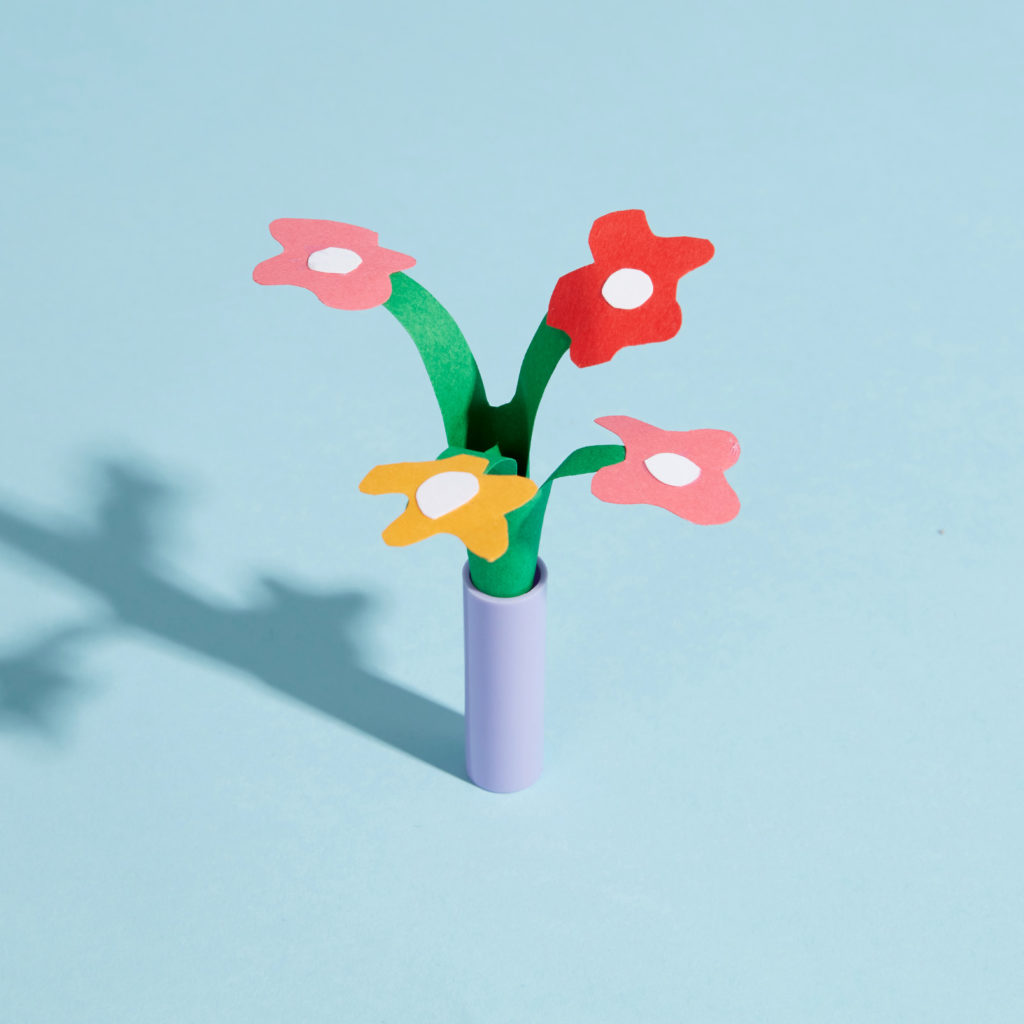 Step 6
Once you've neatly tucked it into a pen-lid, gently fold the stalks out for a final flourish.
And voila! A miniature bouquet made with maximum love. Best served with breakfast in bed.
These are a few of our favourite things
We're Wonderbly and we make impossibly personalised books for kids. If your little one enjoyed crafting this gift for their favourite person, they'll love our lavish new book, Kingdom of You. In the story, your kid is granted their own magical kingdom, which they can fill with all their favourite things. What more could a young king or queen wish for! If you're looking for more children's books for mother day, check out our favourite books!