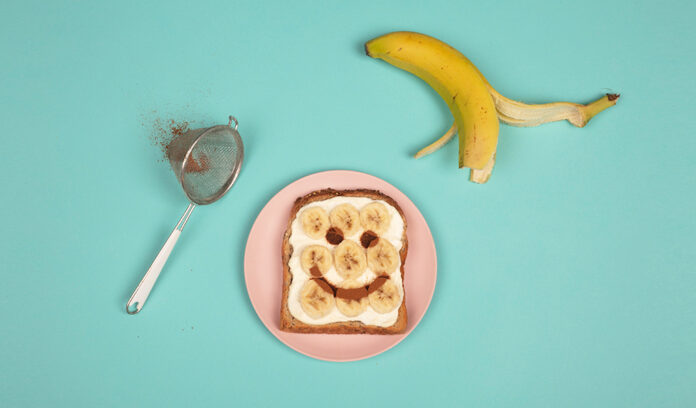 Get the kids' first week of school off to a flying start with these oatally awesome, easy-to-make breakfast recipes.
What's easy peasy, terrifically tasty, and begins with a B?
Pack their morning breakfasts full of secret superpowers to keep their brains engaged and energy levels up for that first week back at school.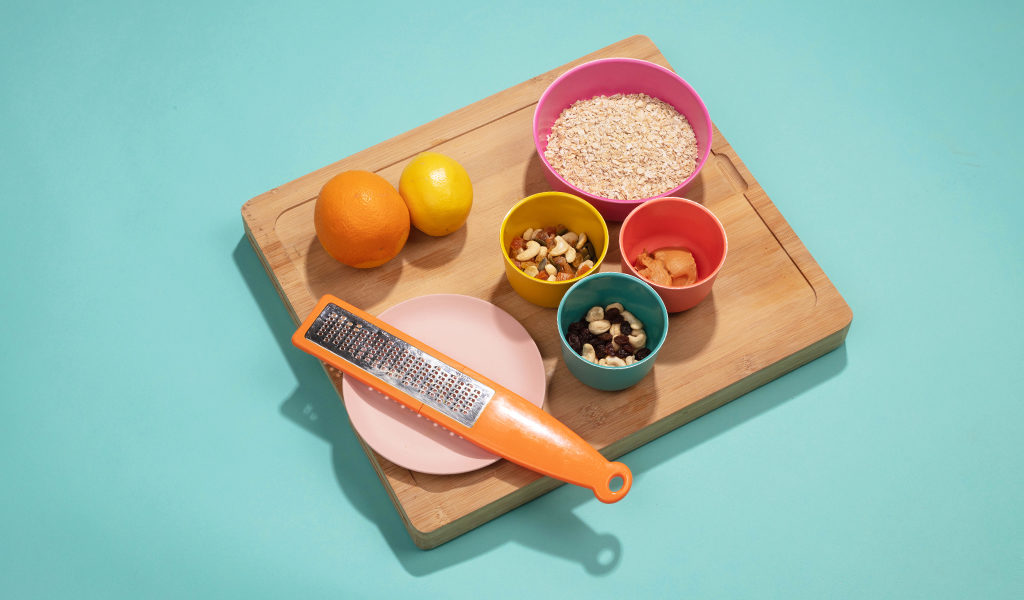 Brainy Blueberry Porridge
Oats release energy slowly, so they're flipping fantastic for keeping kids motivated throughout the day. Plus vitamin B is great for brain power. For a clever twist on their morning porridge, write out simple sums in blueberries.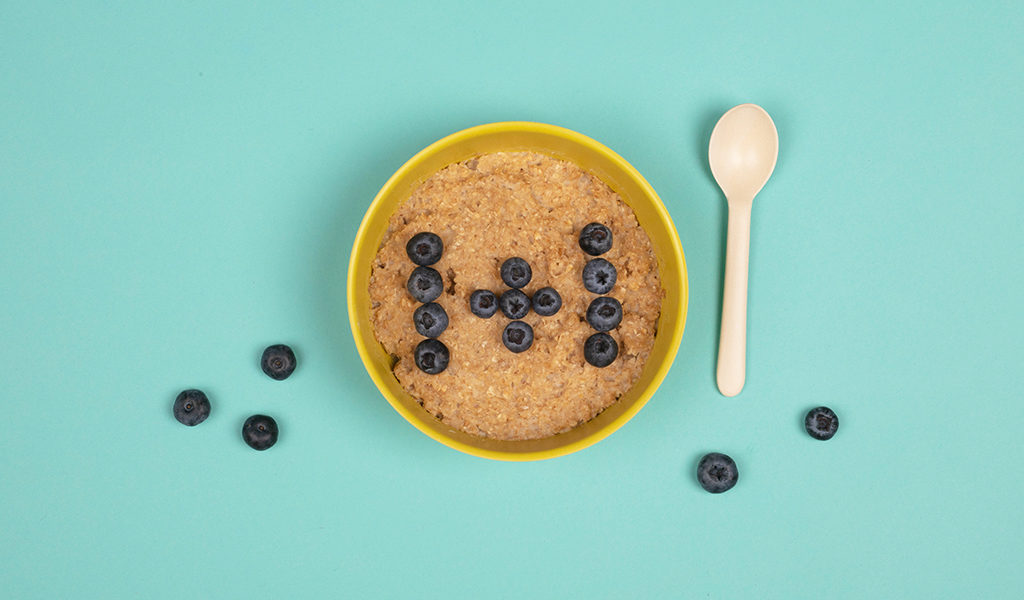 Banana Smiles on Toast
Bananas are chock-full of fibre and vitamin B and are super easy to prepare in the morning. In a bowl, mix together ricotta (or cream cheese) with some honey and vanilla extract. Spread it on toast and top with banana slices. Use the stencil to sprinkle a cinnamon smiley face.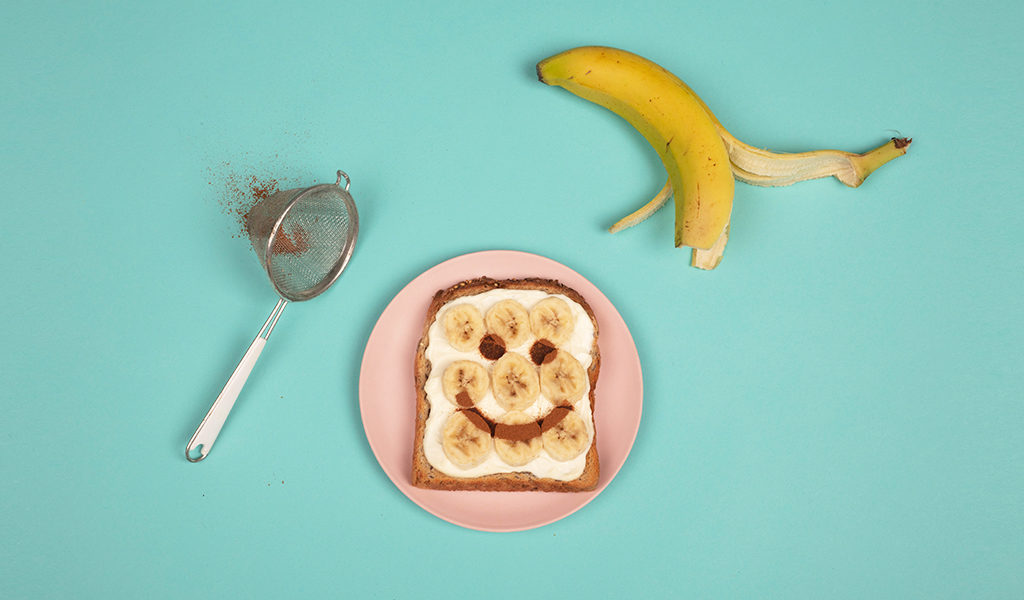 You will need:
125g unsalted butter
150g soft brown sugar
125g peanut butter
75g honey
Zest of 1 orange
Zest of 1 lemon
200g porridge oats
150g dried fruit
150g mixed seeds
Makes around 16
Preparation time 15 minutes
Baking time 30 minutes
(Recipe originally spotted in River Cottage Everyday by Hugh Fearnley-Whittingstall)
Peanut Butter Breakfast Bars
These make a great healthier alternative to shop-bought breakfast bars. They can be made in advance on Sunday evening and stored in a tupperware to last all week. Perfect for snaffling in the morning when you're in a rush, or for popping in lunchboxes for a tasty snack.
Step 1
Grease a shallow baking tin and preheat your oven to 160°C/Gas Mark 3.
Step 2
Mix the butter, sugar, peanut butter, honey and zest together in a saucepan and heat on a very low heat until melted.
Step 3
Stir in the oats, dried fruit and seeds. Until all of the ingredients are incorporated.
Step 4
Spread the mixture out evenly in the baking tin and bake for 30 minutes.
Step 5
Leave to cool (this is important!) and cut into even slices.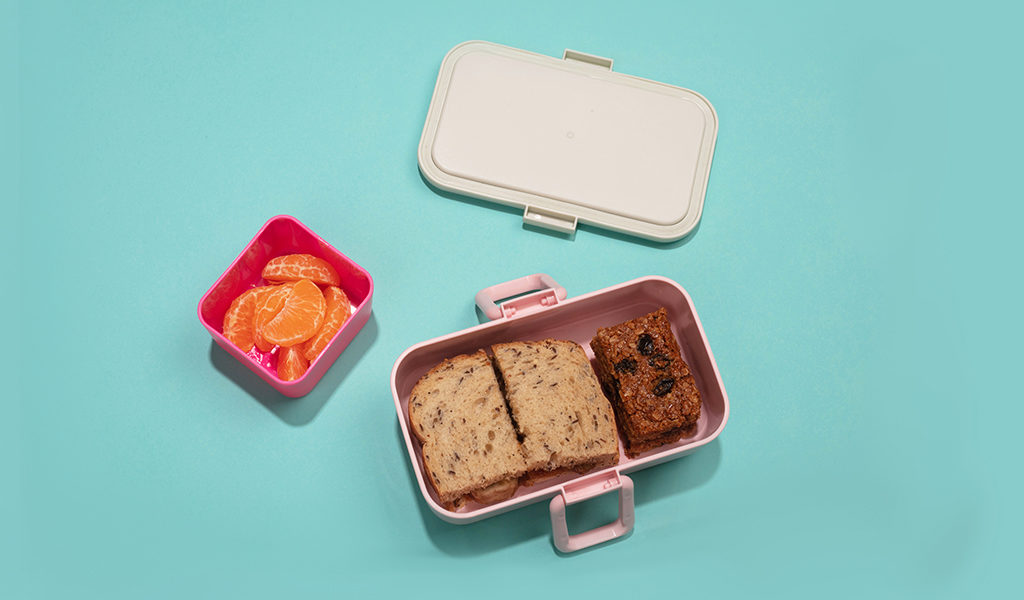 All done!
Nutty Fact
Did you know peanuts aren't even nuts?? They're legumes! This means they're actually seeds which grow inside pods underground – rather than growing on trees like real nuts. Other famous legumes include beans, chickpeas, lentils and licorice. Now go forth and (peanut butter) spread the news!
Loved this activity? You'll love this book!
Your Really Wild School is our hilarious new personalised book for ages 3 to 6, where you get to turn your child's school into a magical zoo! Every page is bursting with bright colours and personalised touches to build reading confidence. Include your child's name, the names of up to four friends and a favourite teacher in the story, and giggle as they're all transformed into zany zoo animals! Note: no actual teachers were harmed in the making of this book.