Breakfast: the most important meal of the day. Even for unicorns.
What do unicorns eat for breakfast? Well, we don't actually know. But we'd be willing to bet they'd go wild for a bowl of our technicolour unicorn porridge. It's made with scrumptious oats and packed with fruit. The perfect unicorn food for a thoroughly magical day.
You'll need:
Porridge oats
Milk
Food dye
Dessicated coconut (optional)
Bananas, strawberries and blueberries
A hungry child
Unicorn porridge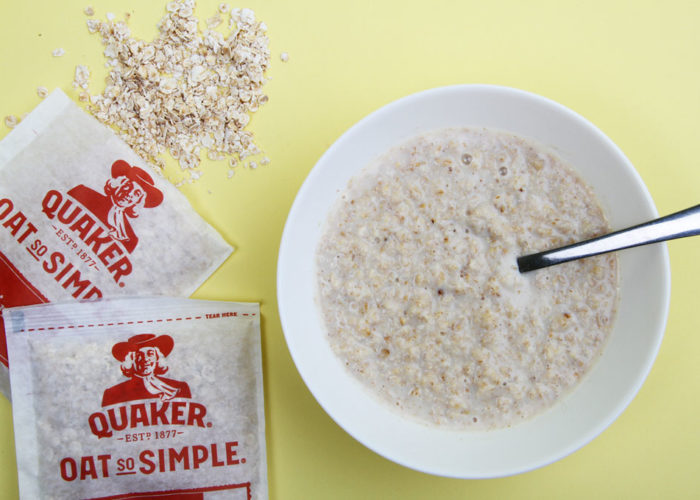 Step 1
Cook up a batch of porridge. How much? That depends on how many unicorns you're feeding. Totally oat-some!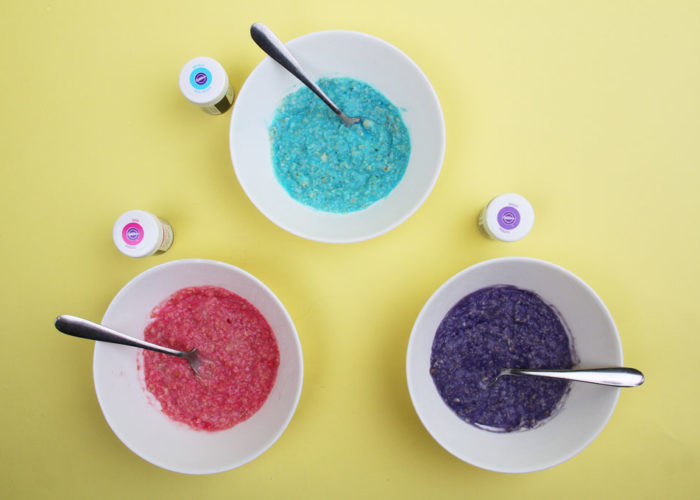 Step 2
Divide your porridge mixture into four bowls. Then add a a couple of drops of different colour food dye to each bowl and mix well. It should make a delicious pastel shade, fit for the finest unicorn.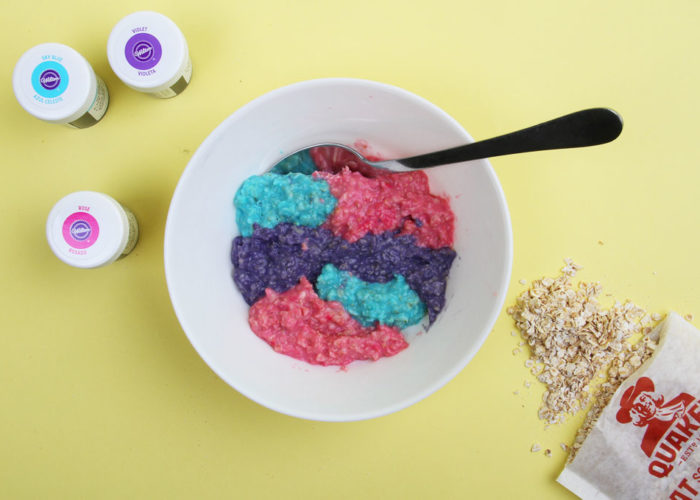 Step 3
Add dollops of each different coloured porridge into a clean bowl and give it a little mix so the colours swirl together. But don't mix it too much. Or you'll get porridge in an appetising shade of… brown.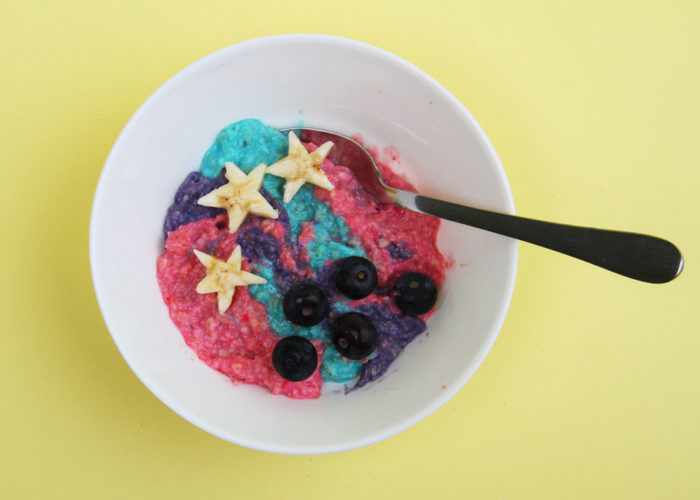 Step 4
It's time to get creative! Slice up bananas and strawberries then cut shapes (we like stars and hearts) from the slices. Add a smattering of blueberries for extra colour.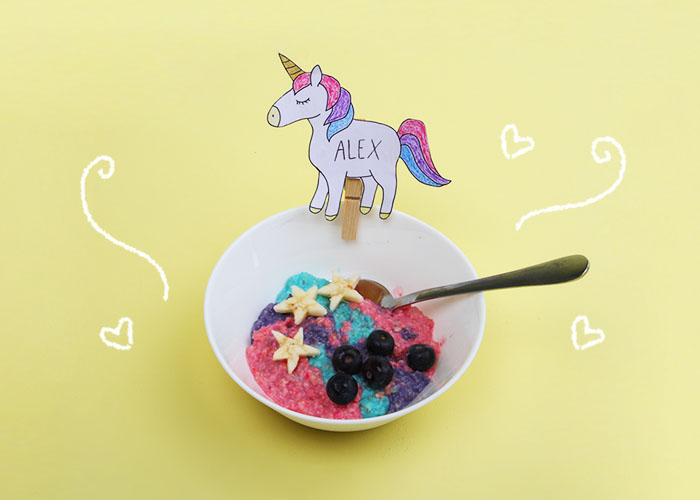 Step 5
If you're feeling extra fancy, you can colour some dessicated coconut using the same food dye, then sprinkle it on top. Behold: magical edible confetti!
Step 6
Ta da! It's a breakfast fit for a unicorn. Or a unicorn-obsessed little one.