The first week back at school can be a little… oooh-ooooh-aaaa-aaaa-aaaa! Which is monkey for 'my tummy feels a little scared and wobbly'. Surprise your monkey with this lovely back to school lunchbox treat – guaranteed to put a grin on their face and some nutritious courage in their belly.
You will need:
A round bread bun
Peanut butter
Jam
Banana
Raisins
Two small crackers, like Mini Cheddars
Two cupcake cases
An apple
A satsuma
Some blueberries
Lettuce
Twiglets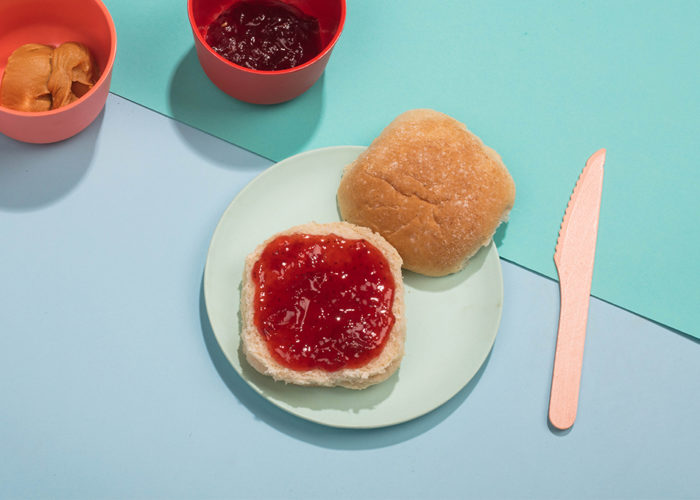 Step 1
Slice the bread bun in half. On the top slice, spread a layer of jam then a layer of peanut butter. (You can also use other fillings here, like cream cheese or hummus.)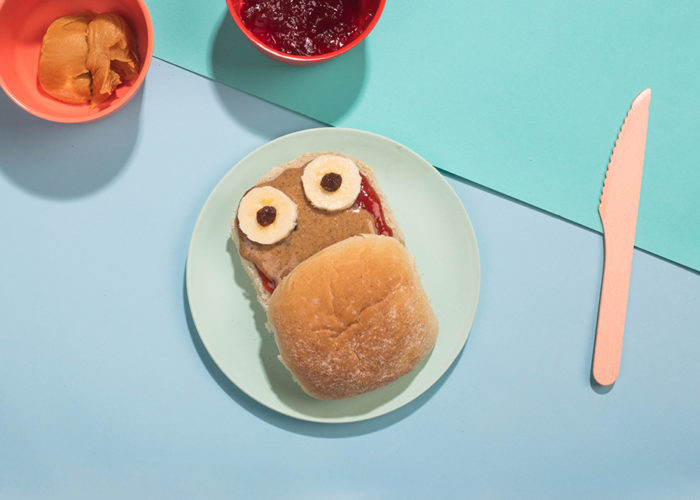 Step 2
Stick the top half about a third of the way down on the bottom slice, leaving room to stick two banana slices on for eyes. Add a raisin on each eye for extra googliness.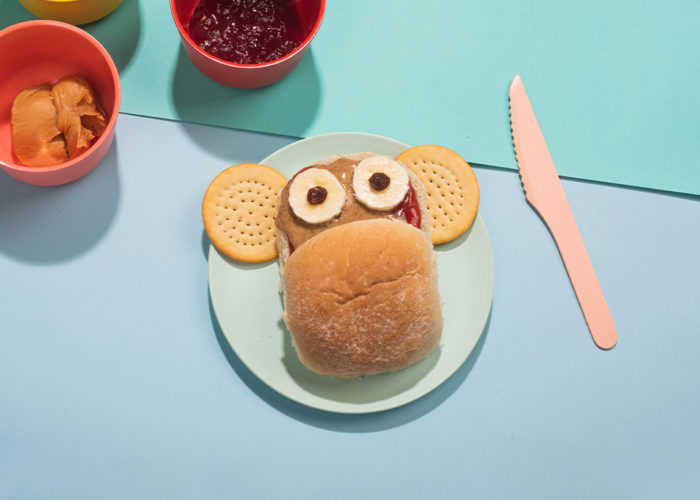 Step 3
Stick two crackers either side of the head for ears. Making sure to set them into the peanut butter and jam so they stay in place.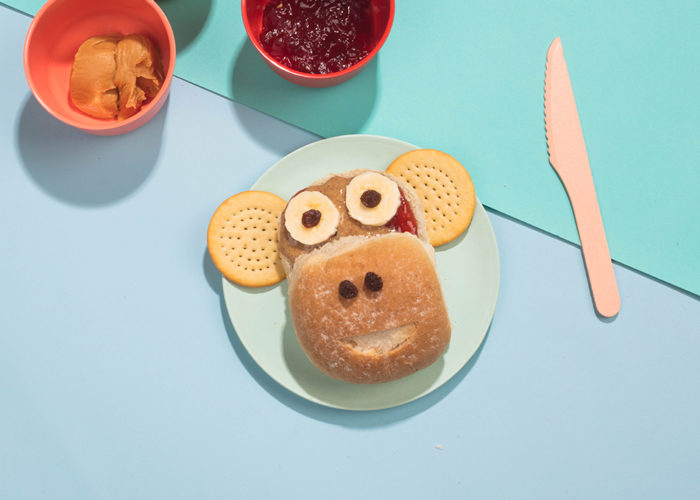 Step 4
Make a smile by cutting a thin sliver of bread out of the top half of the bun (a sharp knife is handy here. If you've got little people around, make sure you do this bit.)
Feed their confidence
For an extra boost of confidence, tuck these special Lunchbox Notes in with their sandwiches. The animal-inspired words of wisdom make it easy to tell your kid you're thinking about them.