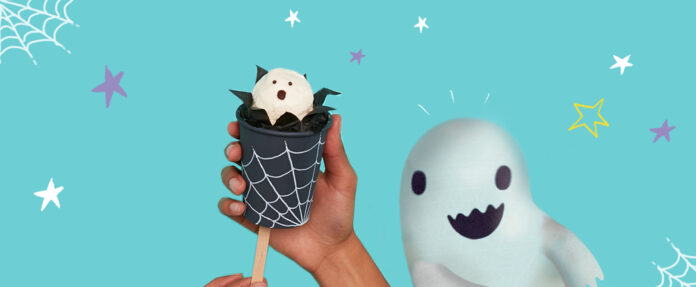 Things that go YUM in the night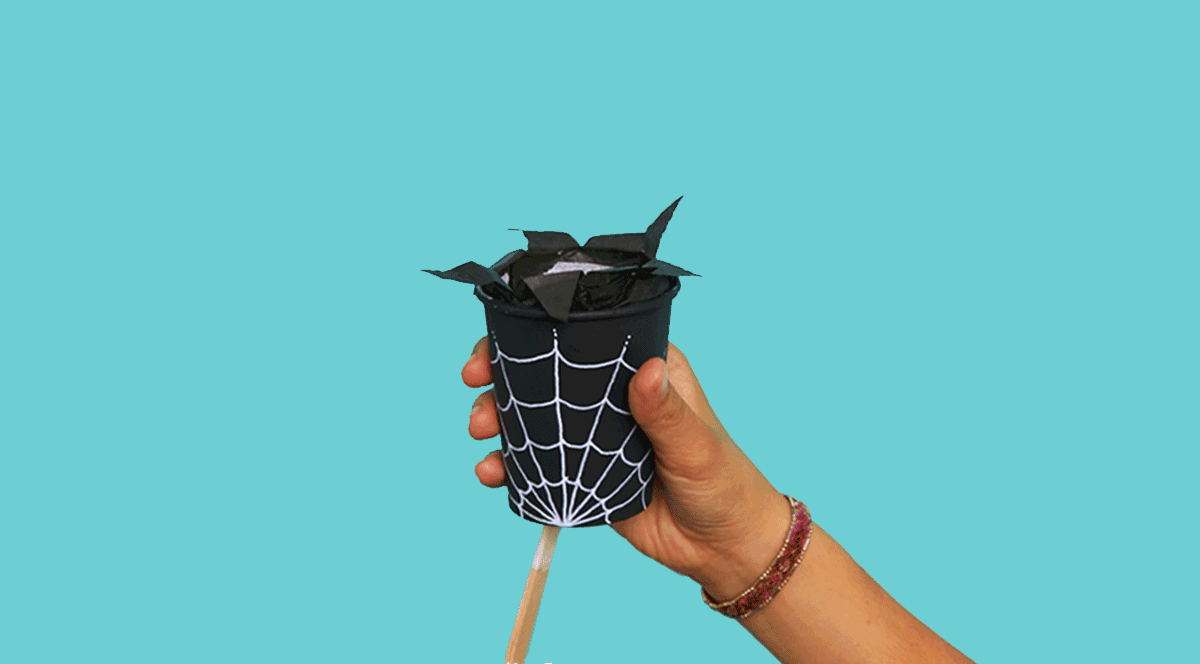 Sometimes you need your Halloween treats to be a tad less…predictable. Meet our BOO-meringue Pops. These tiny spectres sit quietly in their cups until an unsuspecting little someone gets within snacking distance.
Follow our simple steps below to make your own.
For the meringues
115g caster sugar
115g icing sugar
a pinch of salt
4 large egg whites, at room temperature
large freezer bags
greaseproof paper
tiny chocolate drops
a bar of milk or dark chocolate
For the cups
paper cups
utility knife
paint
brush
Posca pen
lollipop sticks
masking tape
a sheet of tissue/crepe paper
scissors
Let's make BOO-meringue Pops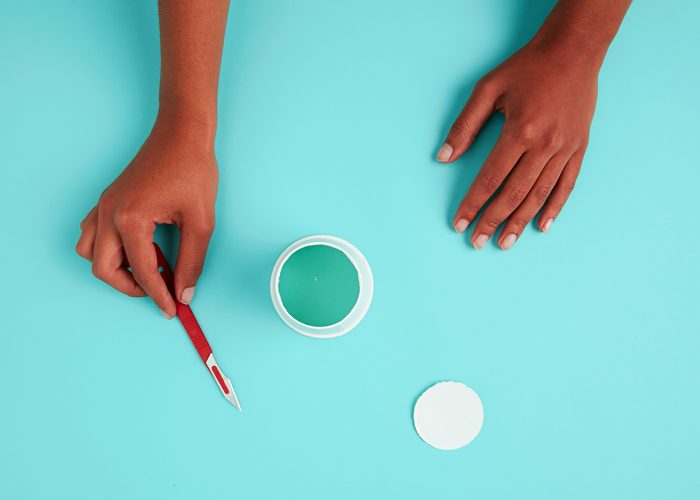 Step 1
Keeping little fingers away, cut the bottom out of your paper cups with the utility knife. Preheat the oven to 100°C or gas mark ¼.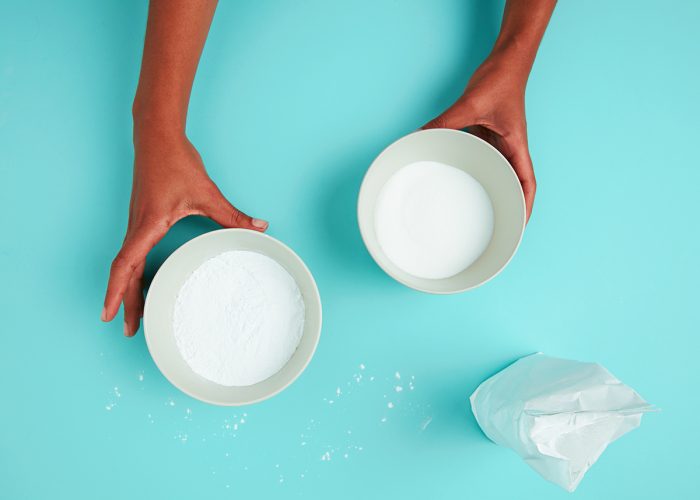 Step 2
Put the caster sugar into one bowl. Sift the icing sugar into another (be careful not to sneeze).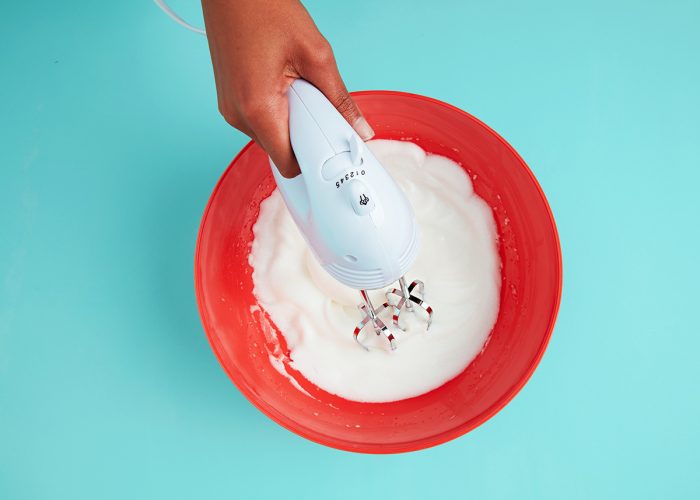 Step 3
Put the egg whites into a large bowl with a pinch of salt. Use the electric whisk on medium power until the mixture forms soft peaks.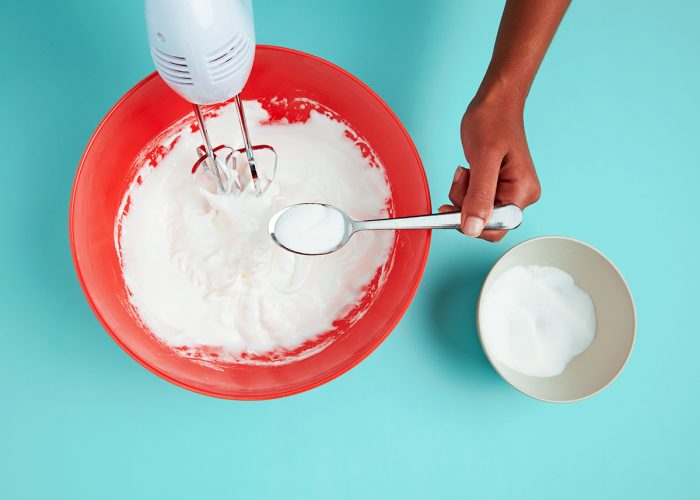 Step 4
Whisk on high power, adding 1 tbsp of caster sugar at a time until it's all in.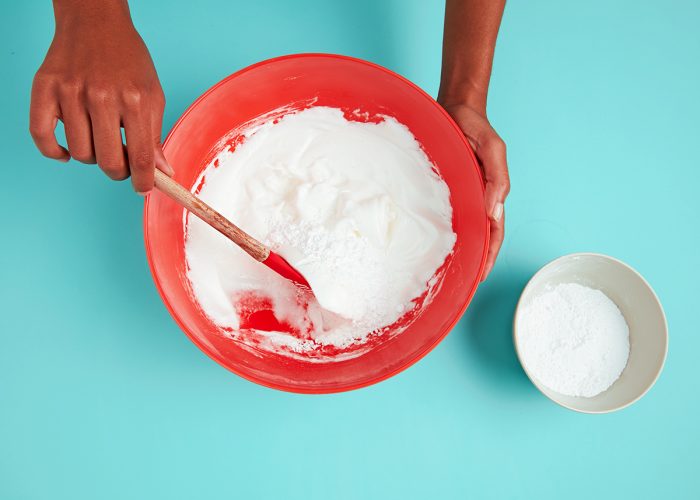 Step 5
Fold in the icing sugar. By now the mixture should be glossy with scared-stiff peaks. (If you want to keep the meringue really white, you can add ½ tsp lemon juice and bake on a lower temperature for longer.)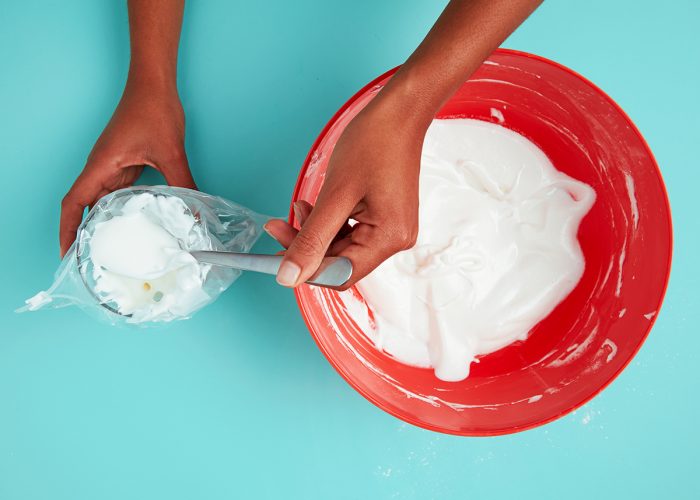 Step 6
Put your freezer bag into a glass and fold the edges over the sides. Spoon in your meringue.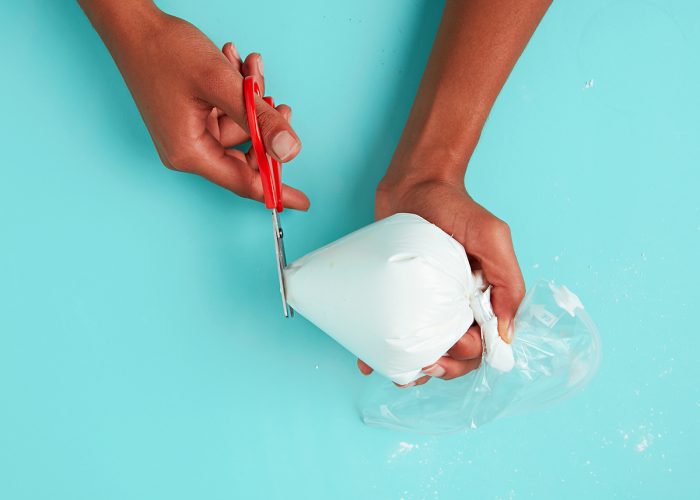 Step 7
Take the bag out, twist the top shut and snip off the bottom corner. Hold the bag gently so the ghosts don't escape.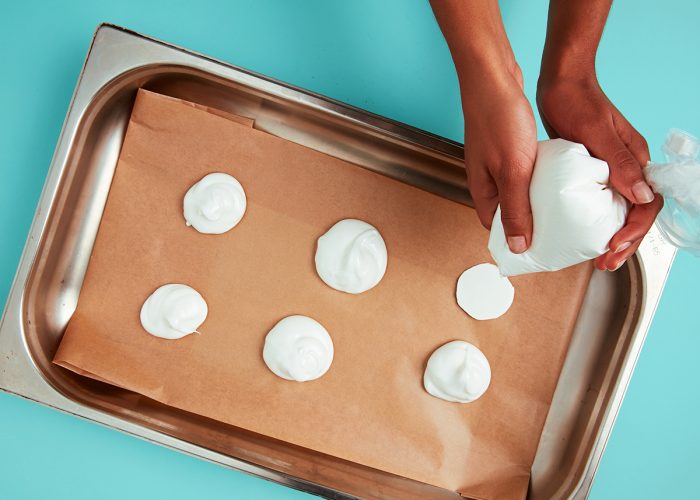 Step 8
Put a sheet of greaseproof paper on a baking tray. Place the cardboard circles (aka the cut-out cup bottoms) on the tray, and pipe a ghost onto each. Add choc-drop eyes and pop in the oven for 1 ½ – 1 ¾ hours.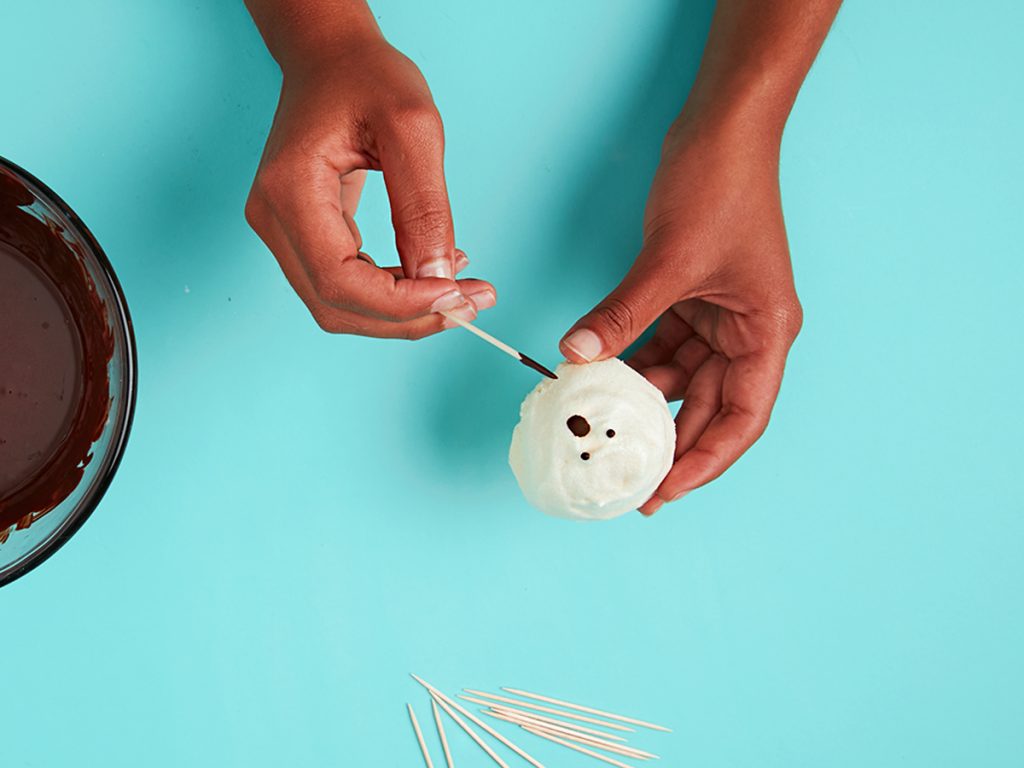 Step 9
When your ghosts are cooked and cooled, melt the chocolate (in a bowl) over a saucepan of boiling water. Using a toothpick or similar, give your ghouls some mouths, eyebrows, whatever you fancy.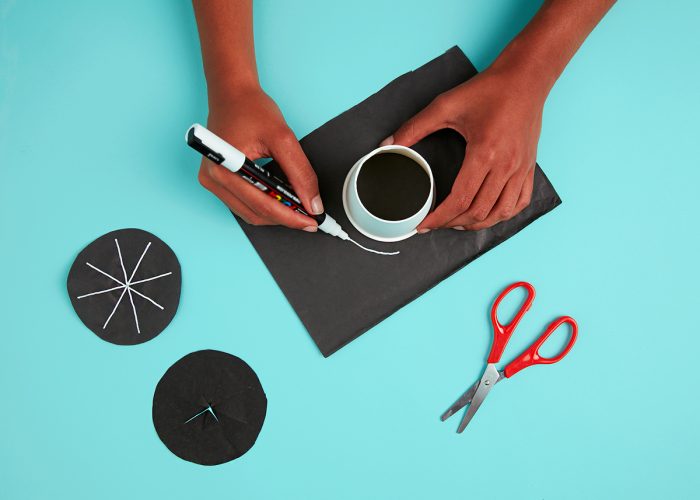 Step 10
Place your cup upside down on the crepe/tissue paper. Draw a circle about 1cm wider than the rim. Cut out the circle and make small criss-cross slits in the centre of the crepe paper.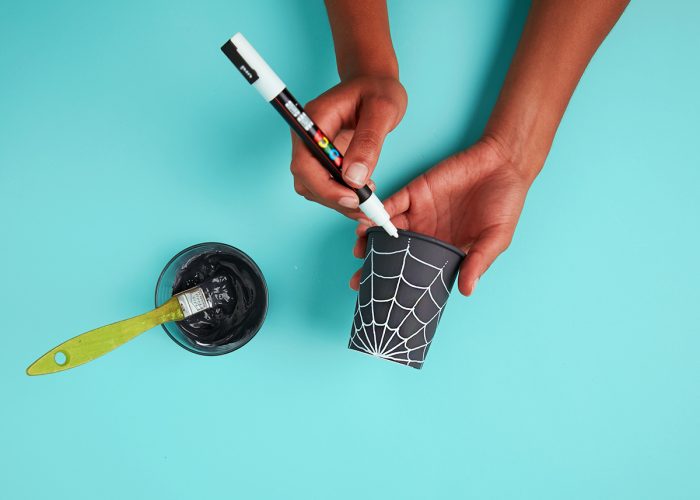 Step 11
Paint your cups a deep dark colour. When they're dry, draw on some cobwebs or other creepy patterns.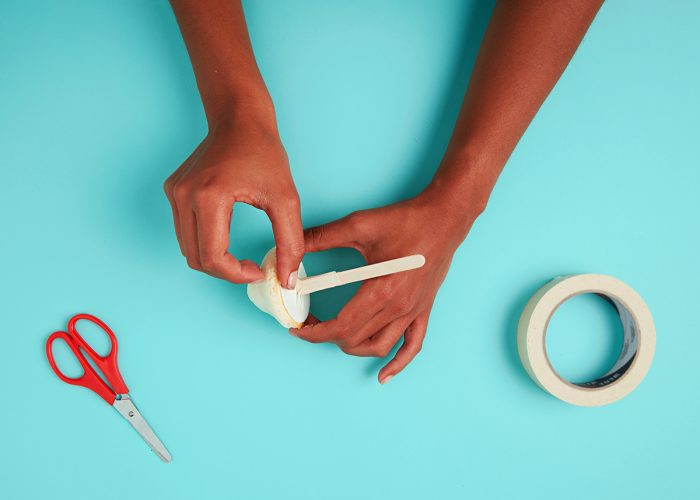 Step 12
Take your ghosts on their cardboard circles and tape the lollipop sticks to the cardboard.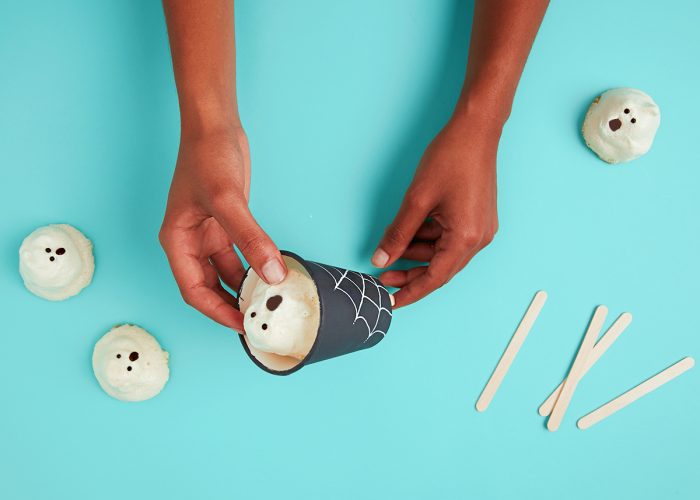 Step 13
Pop your ghosts-on-sticks into their cups from above. (Tell them to prepare their scary face…)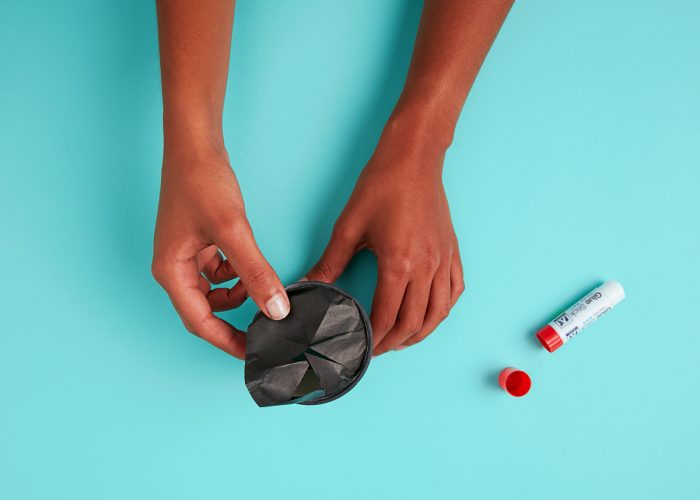 Step 14
Take your tissue circles and glue the edges to the inside rim of the cups.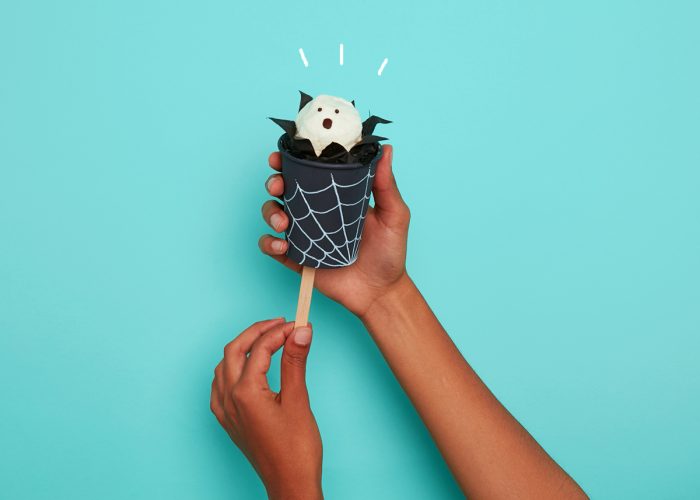 Step 15
And voilarghh! A shroud of supernaturally cute treats ready to surprise your little monsters.