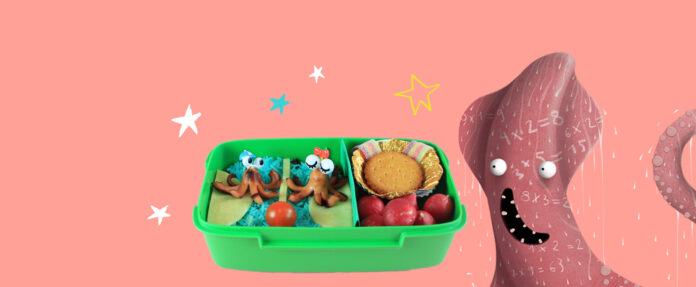 On your marks, set, chop!
Kon'Nichiwa and welcome to JAPAN! Our dear Squid is going to show you how to make a sports-inspired bento box with a small child in your life. How marvellous and just in time for this year's Squidball tournament.
(Don't worry, there's no actual squid in this recipe – that would make our Squid very sad). Your finished bento box (delicious, stunning packed lunch) will feature a sports field and charming little squid players that you'll make with a clever cooking trick. You know what, let's just start, it's all too exciting.