Everyone you love, together in one book
Families come in all sorts of shapes and sizes. The most important thing is, you can gather them around for Christmas and be together – even if it's in a book! Our personalised book The Christmas Snowflake celebrates the variety of all kinds of families, big and small, and all the unique people who make them up.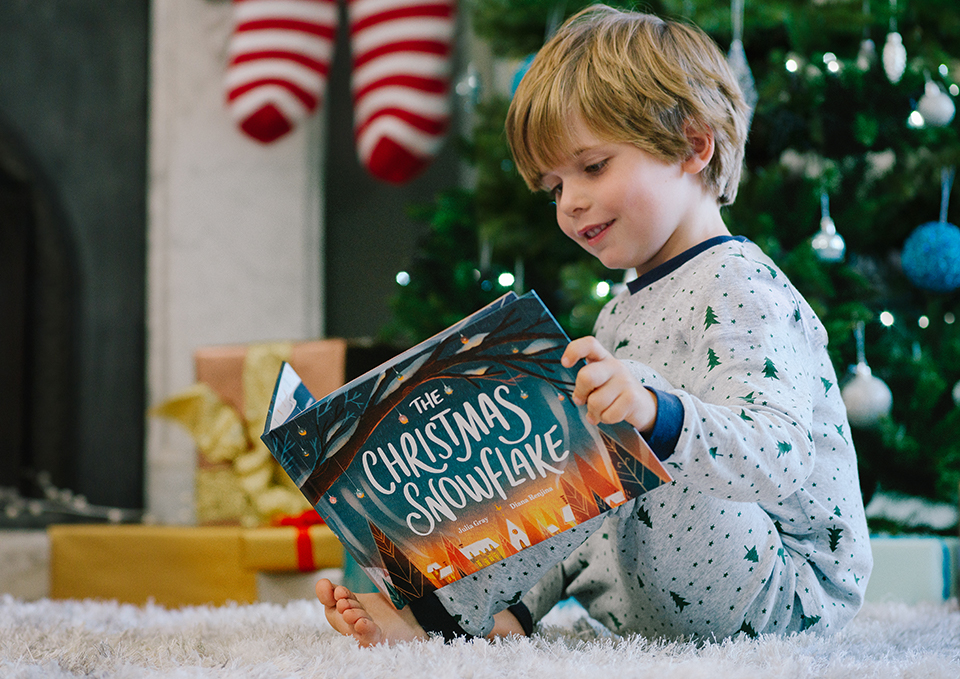 In The Christmas Snowflake, you can add up to 9 loved ones to be in the story. They don't have to be the traditional 'mum and dad'. They can be anyone – two dads, the dog, a new baby, even a family member who can't be with you on Christmas Day. It's all up to you.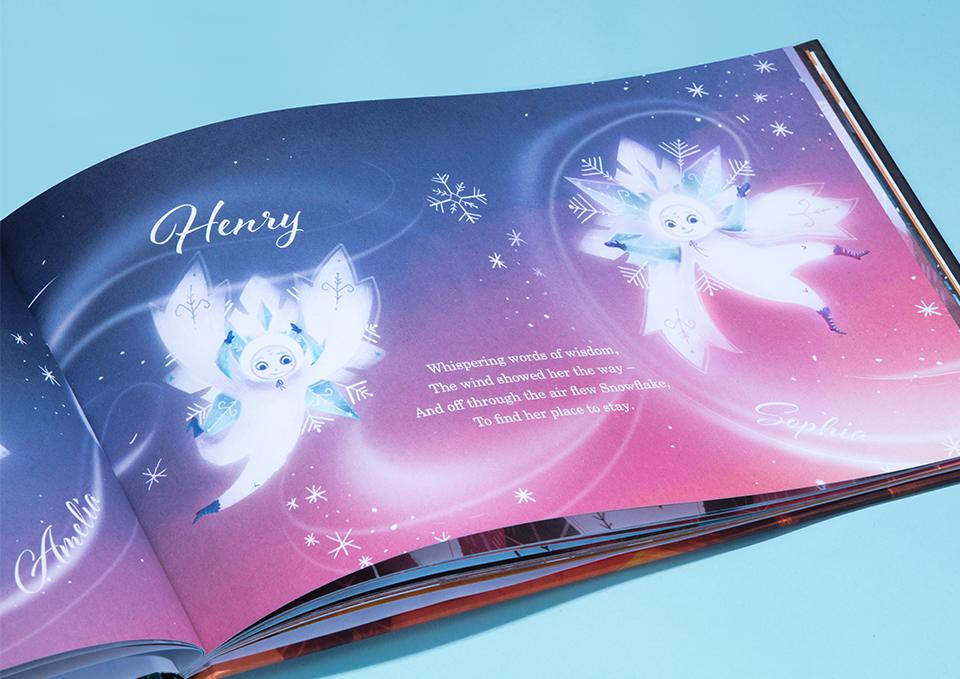 Your family's names become magically woven throughout the pages – appearing floating in the sky and stitched into stockings. Importantly, your names are always seen alongside each other – a reminder of your close-knit bond, even if some of your family members are far away.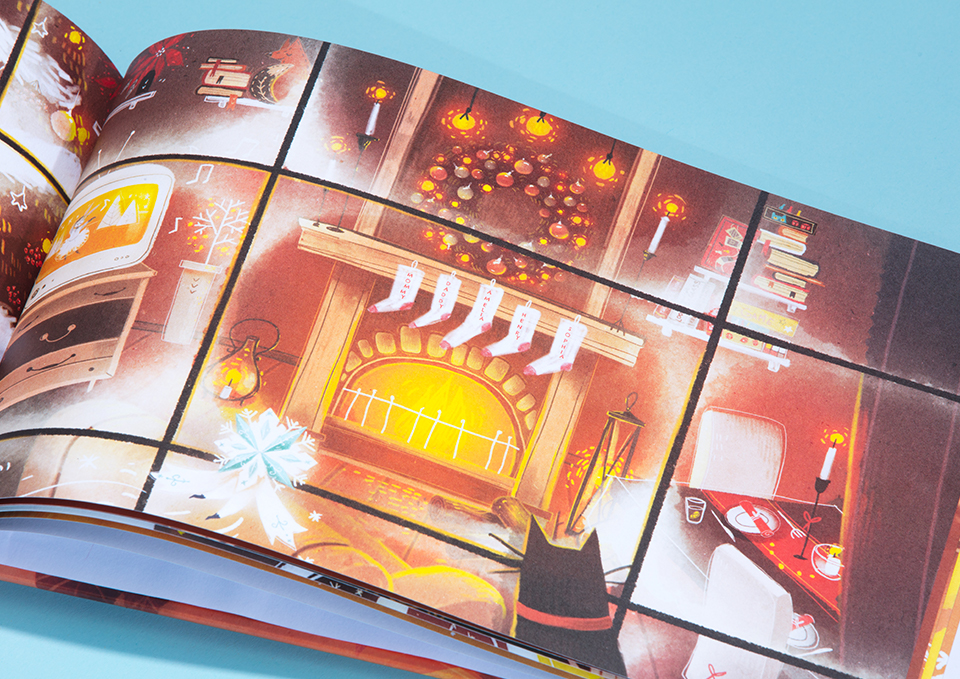 Diana Renjina's beautiful illustrations are timeless, designed to last for Christmas after Christmas. And they're deliberately universal for any family – without representing a particular age, or gender, or colour.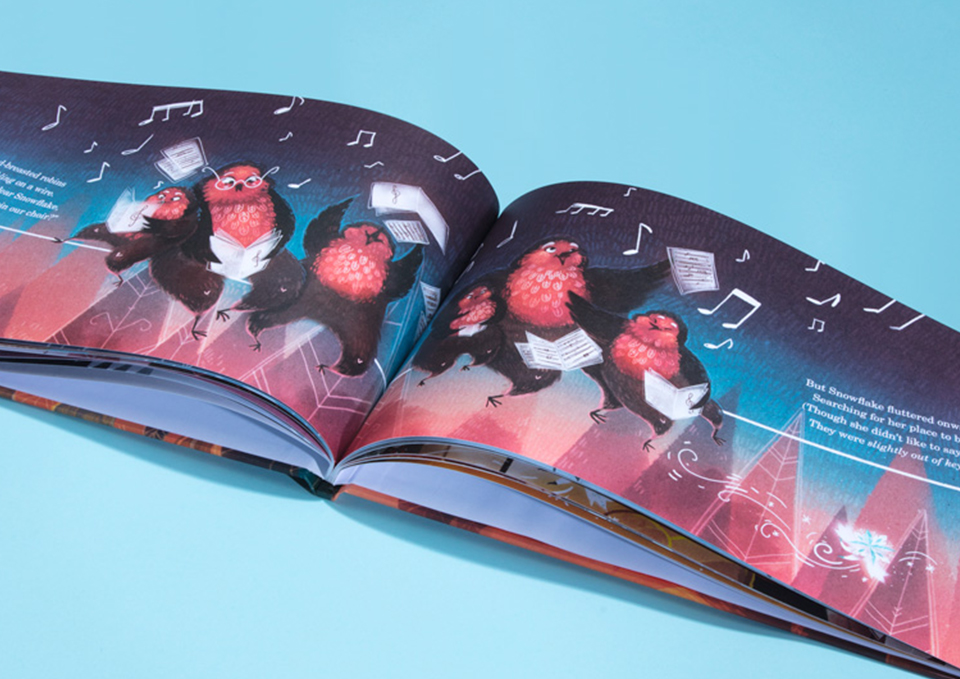 Just as every snowflake is unique, you can see your own unique snowflake with all your family's names written on it at the end of the story. The Christmas Snowflake has finally found a home like no other and a special family to love her. Your family!