Reduce, reuse, recycle!
22 April is Earth Day! Which is good news here at Wonderbly. We love crafting magic out of everyday objects – especially if it means saving the planet at the same time. That's why all our books are printed on partly-recycled paper and we don't use any plastic in our packaging. (Apart from when we ship to places like snowy Canada – and our books need a little extra protection from the elements!)
One of the best things about being a kid is that a cardboard box isn't just a cardboard box. Oh no! It's a space rocket. Or a TV you can climb into. Or a bear cave. A child's imagination is limitless. Here are our top 10 recycled art projects for kids – perfect for inspiring the next generation of eco-warriors.
1. 12 Animals You Can Make With a Toilet Roll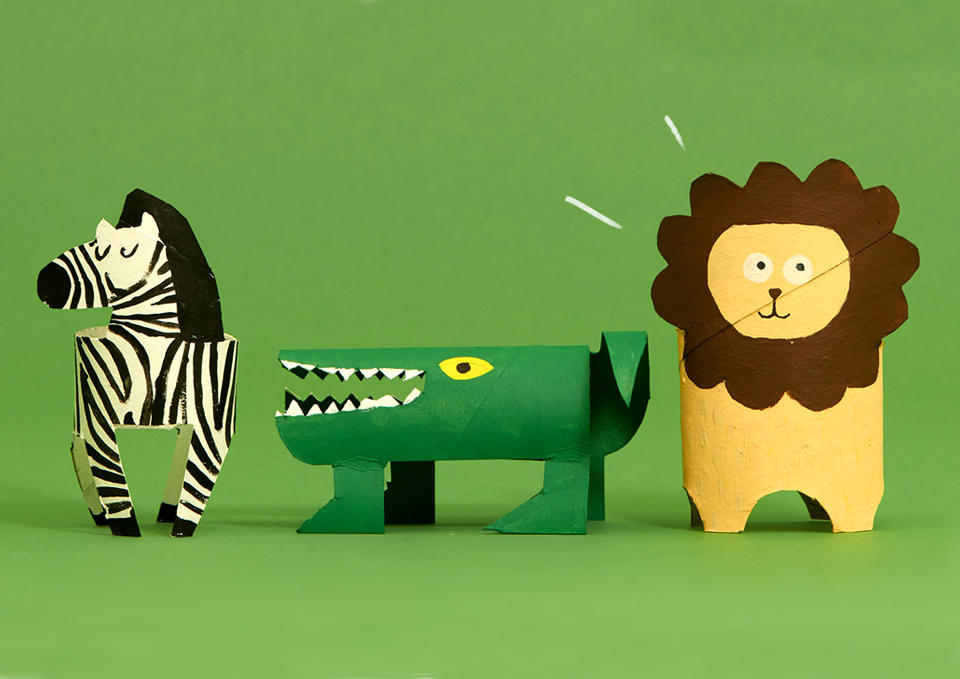 Save your loo rolls, transform them into Zoo Rolls and join the cylinder safari!
2. 6 Plants You Won't Be-leaf Are Made From Plastic Bottles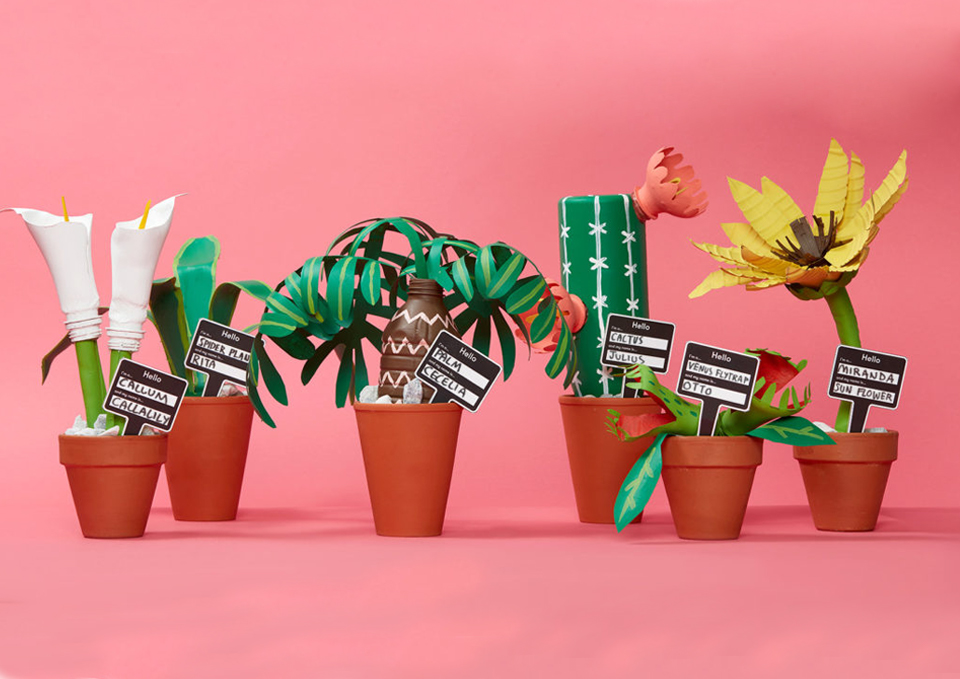 All the plants you see here were made using nothing but recycled plastic bottles and a lick of paint.
3. 11 Brilliant Birds You Can Make With Socks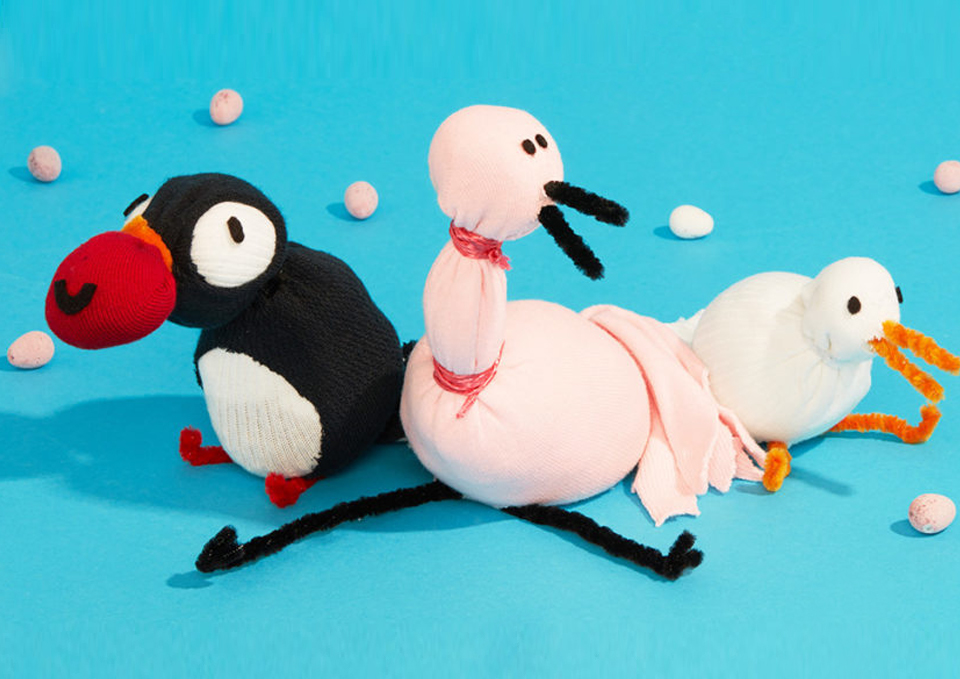 A simple recycling activity that transforms a couple of lonely socks into a fabulous bird.
4. 8 Egg Box Vehicles You Can Craft at Home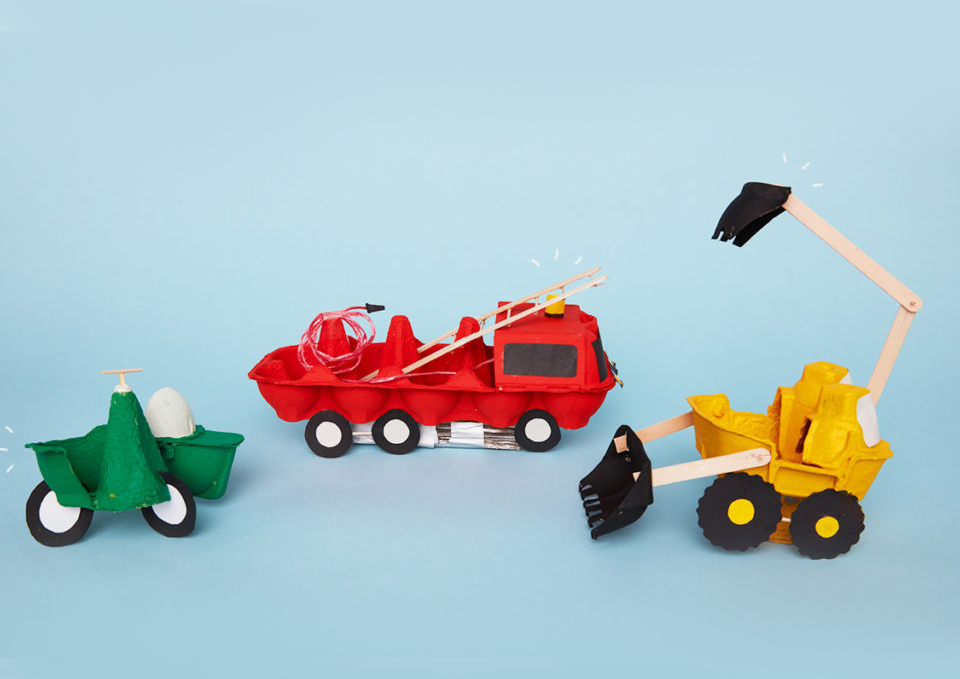 An upcycling activity you can drive, fly and sail with the kids.
5. 5 Glorious Glove Puppet Dinosaurs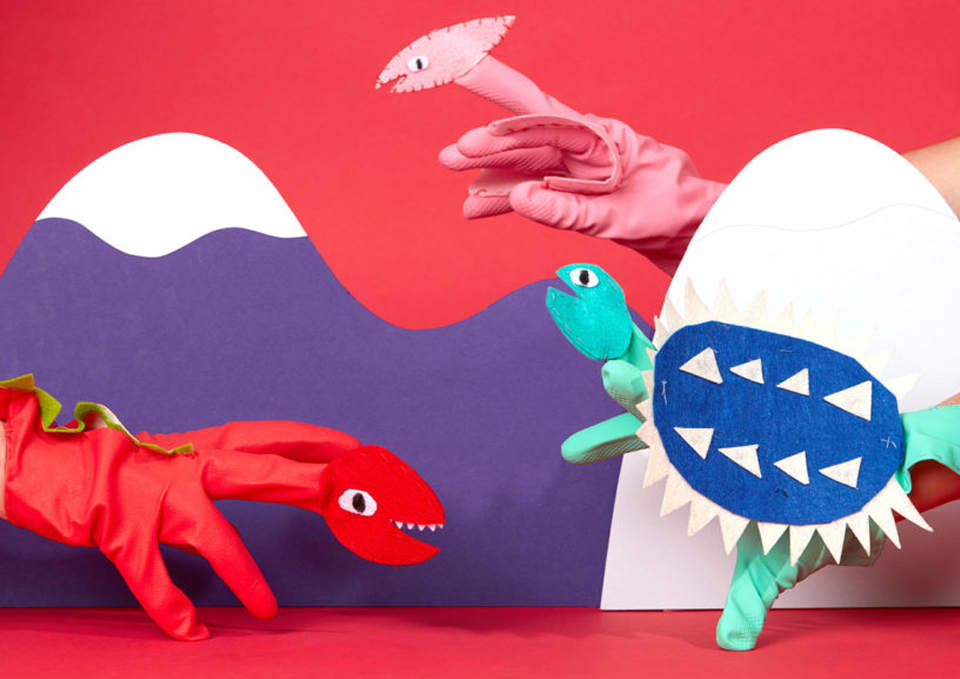 Turn old rubber gloves into prehistoric dinosaurs in this fun recycling project for kids!
6. Make This Pop-up Kingdom From Cereal Boxes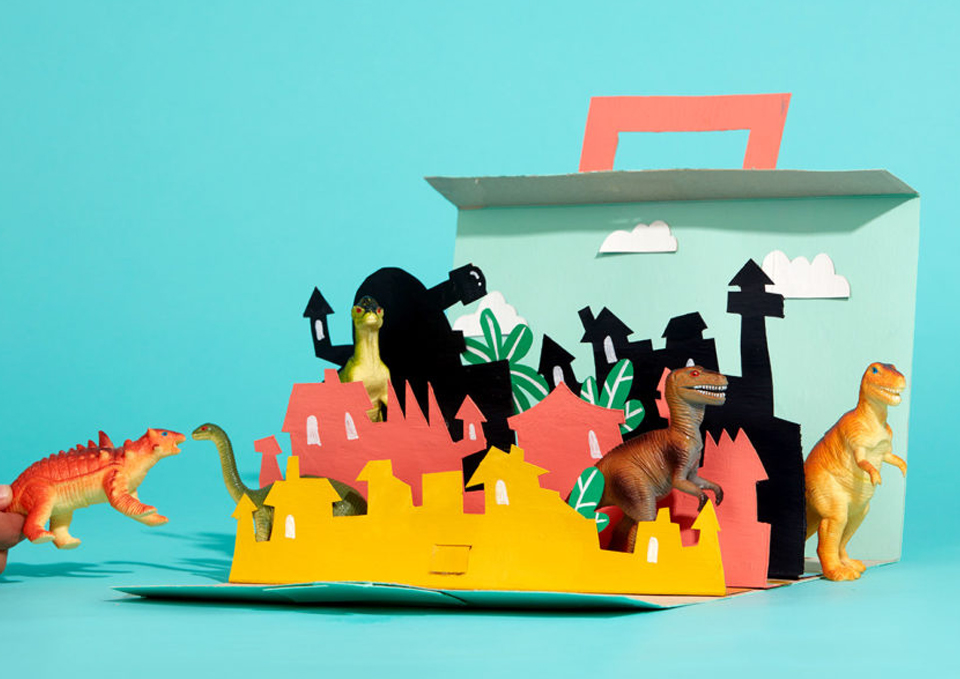 Reuse a couple of cereal boxes – and magically transform them into a pop-up kingdom for your little one to take wherever they go.
7. The Cardboard Snake That Gets Your Toddler Recycling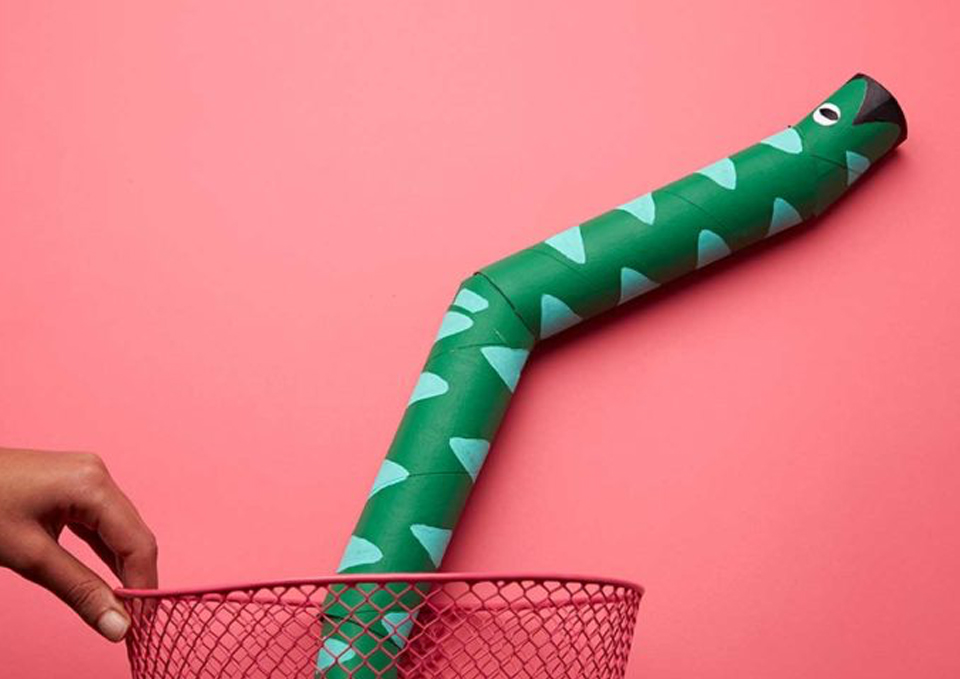 Put your toddler in charge of paper and plastic with the cutest (and only?) recycling game in hissssstory.
8. Send Playtime Into the Stratosphere With This Super DIY Space Rocket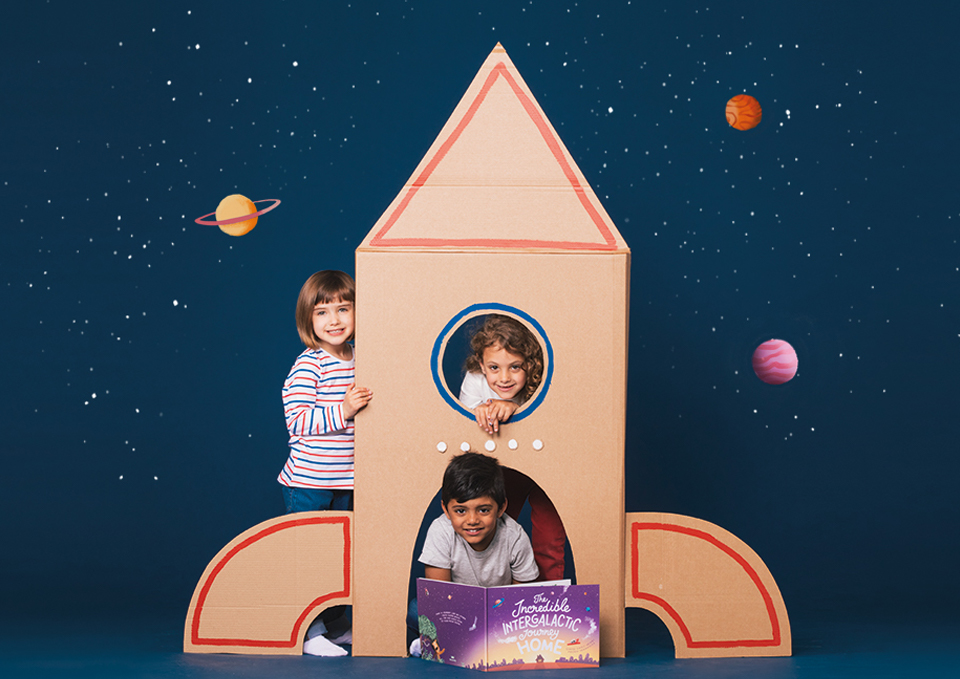 Is it a cardboard box? Is it rubbish? No! It's a gloriously galactic recycled space rocket!
9. Craft a Spring Bird Cafe From a Milk Carton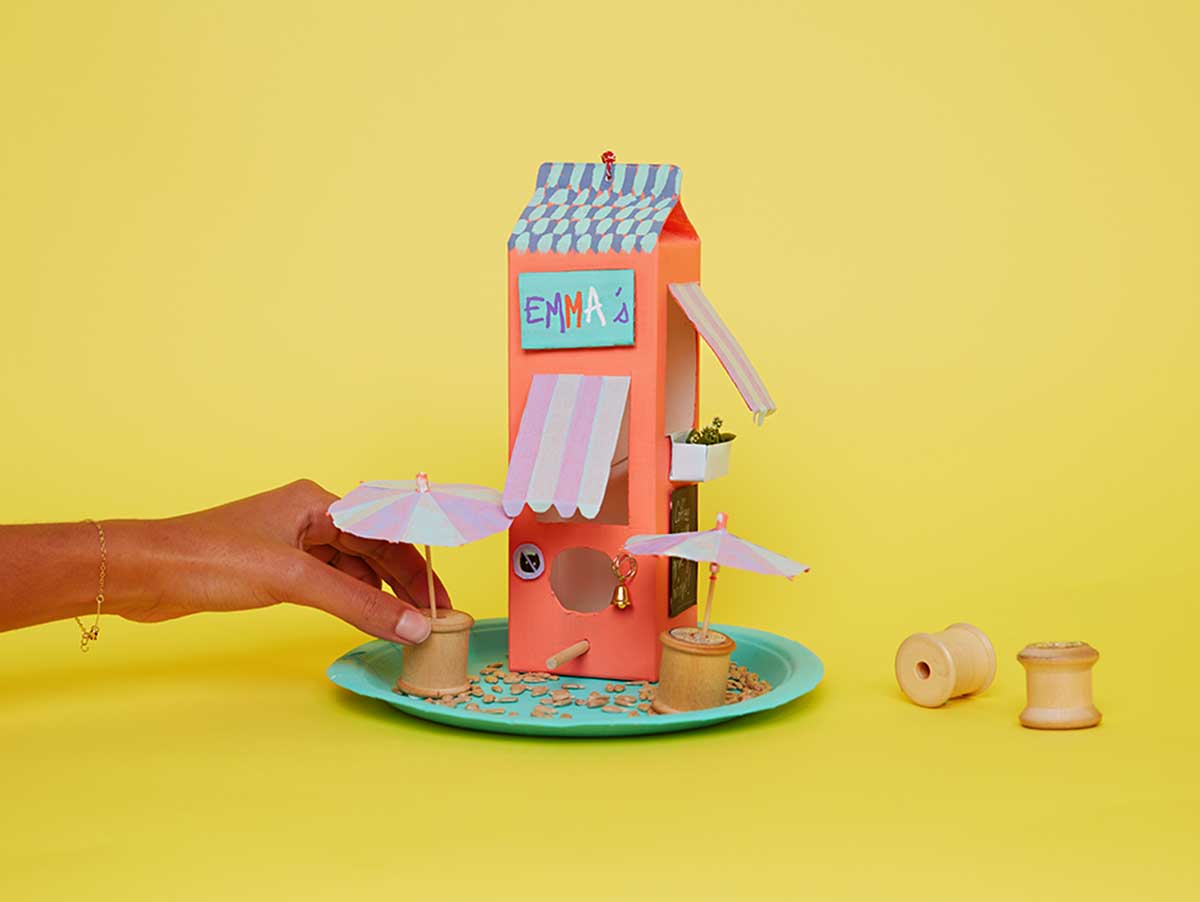 The perfect outdoor nature project for kids, transforming a recycled milk carton into a trendy garden bird cafe.
10. Turn Old Jam Jars into Buried Treasure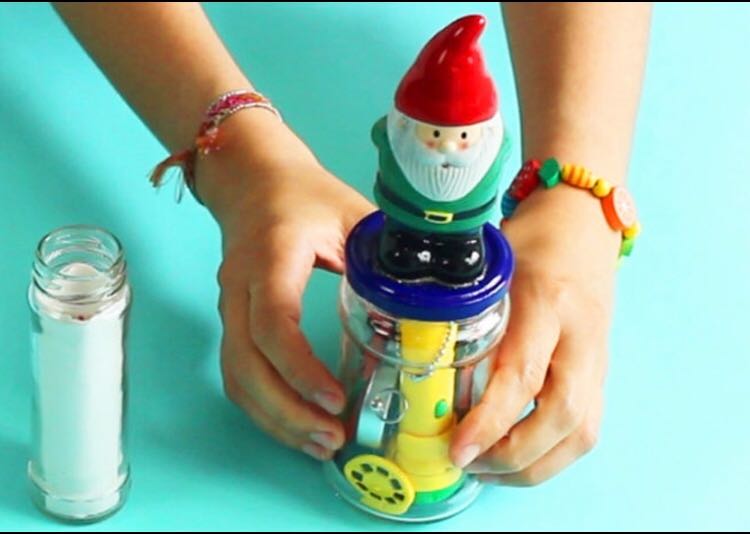 Arrrr. Recycle some jars and learn how to bury treasure like a proper pirate.